Looking for a quality after-school program for your child? 👀 You're in luck! After-school Youth Enrichment Program (AYEP) will begin on Oct. 11. ⭐ Spots are limited, so be sure and register today to get your child signed up! ✍️
https://carthageisd.jotform.com/build/222626987085064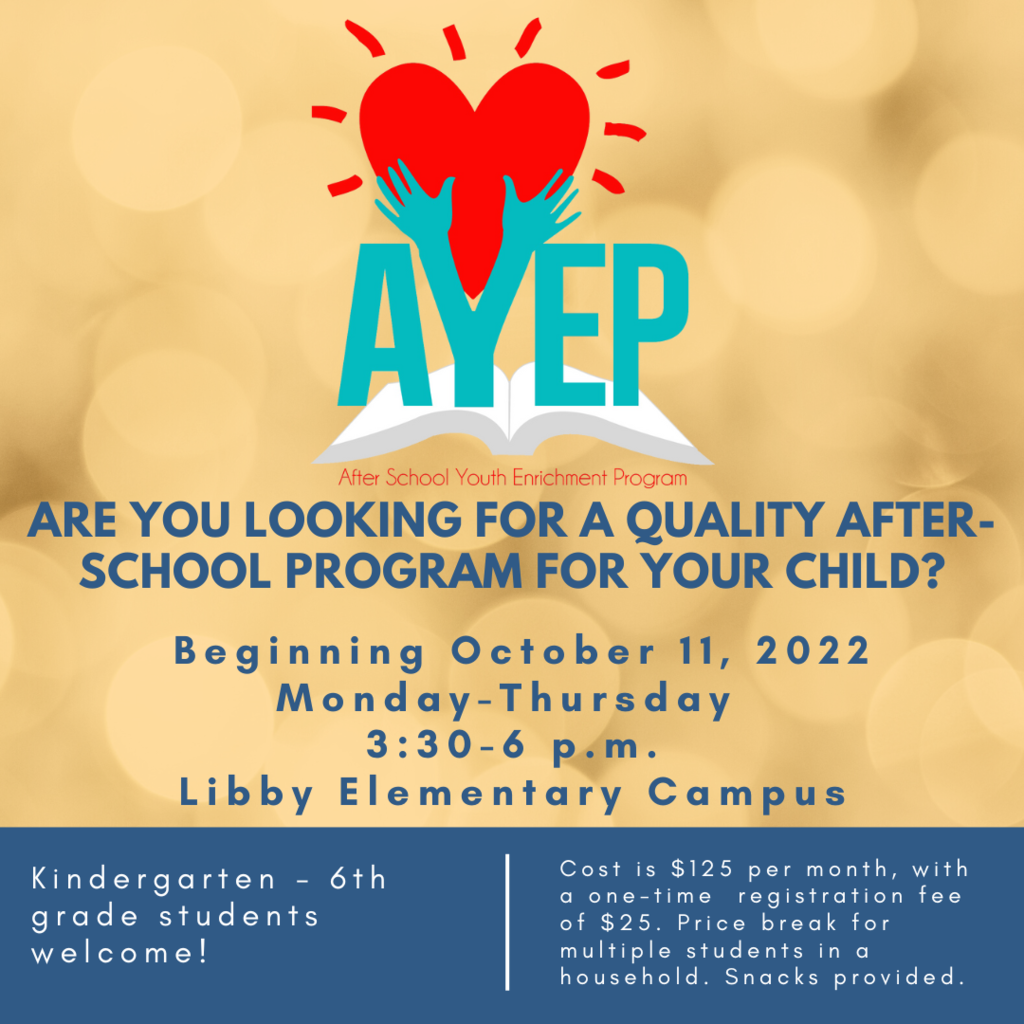 Last night at the Carthage ISD school board meeting, four CHS students were celebrated for their national recognition by the College Board. Kaylee Best (not pictured), Daniel Brown, Todd Register and Zane Schumacher were awarded the National Rural and Small Town Award earlier this month, and we are so proud of their hard work and academic accomplishments! #BulldogPride 👏🎉🐾

Today is National IT Professionals Day, and we are definitely blessed with the best at Carthage ISD! 🤩🐾 If you them on your campus this week, be sure to give them a BIG Bulldog THANK YOU for all they do to keep things running smooth for our #BulldogFamily every day!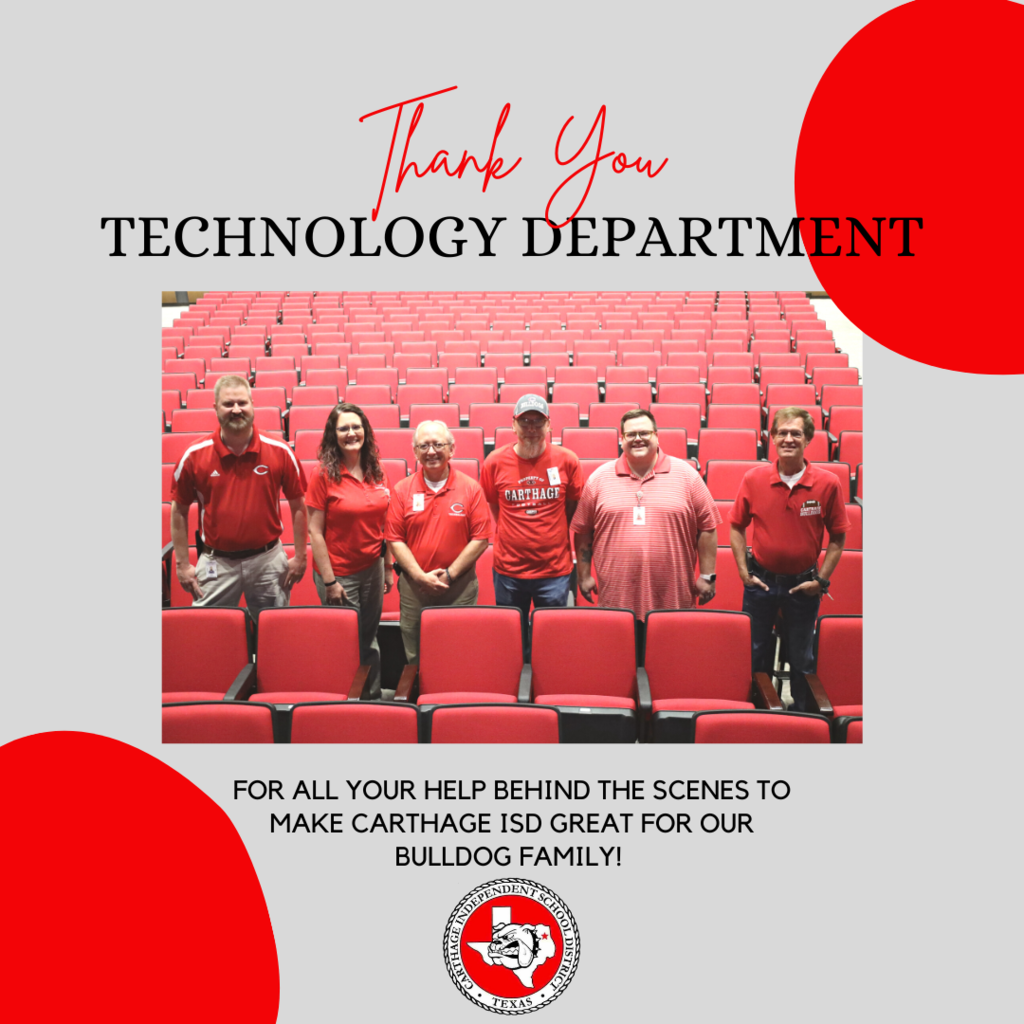 REMINDER: Monday, September 19 is a faculty & staff professional development day, and there will be no school for students. Enjoy your long weekend, Bulldogs! 🐾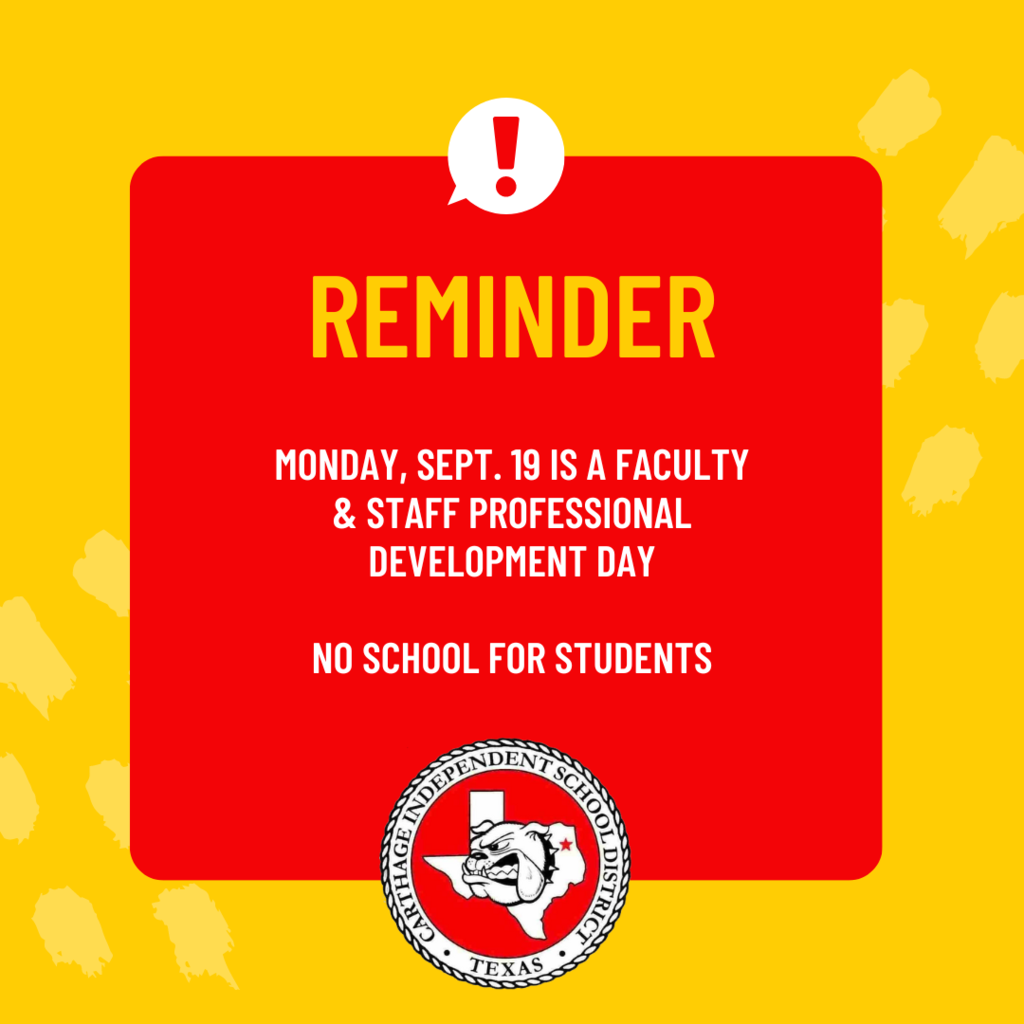 Do you have a child that could benefit from a FREE mentoring program? 🤝 If so, check out this great program information!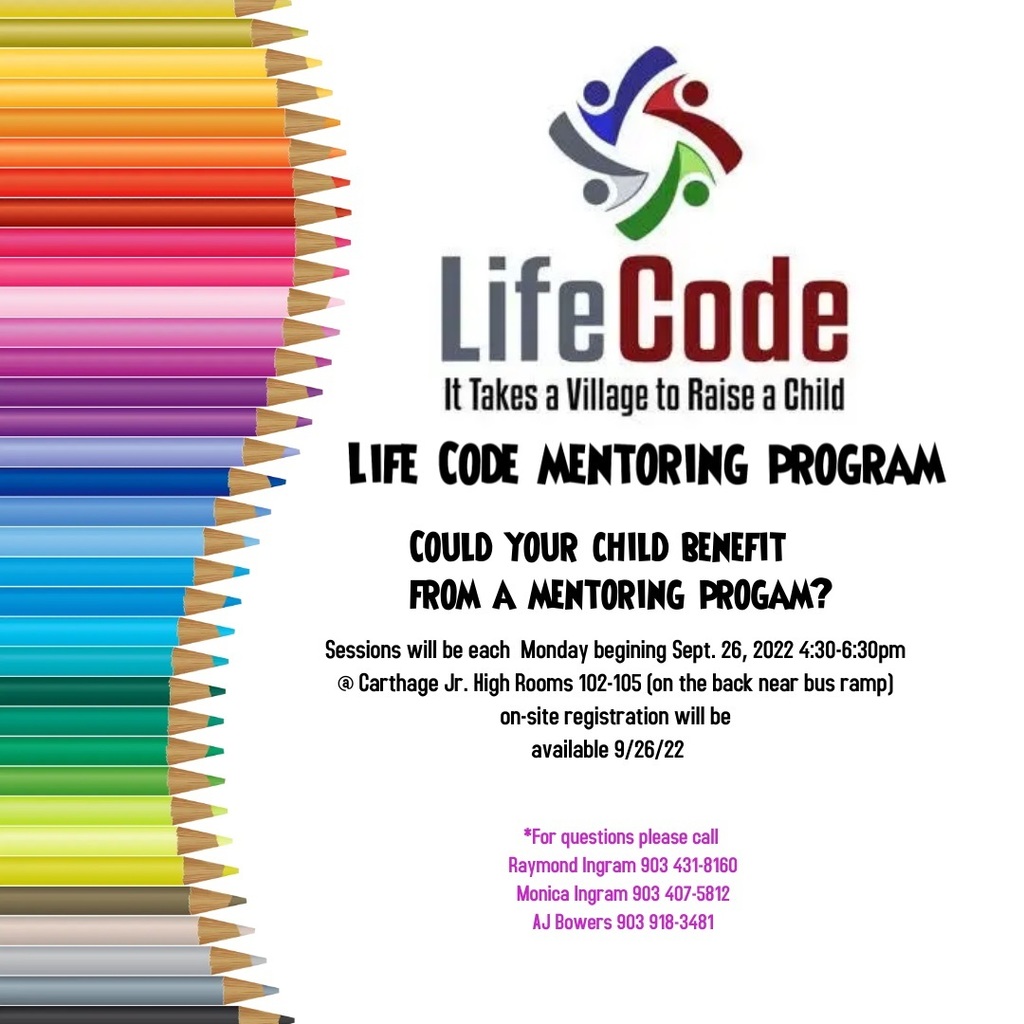 Do you have a young athlete interested in playing volleyball? 🏐 Don't miss out on this great opportunity! ✨ Practice Info Beginning Sept. 14 Wednesdays 5 - 6 P.M. (Sept. 14 practice will be 6-7 p.m.) Carthage High School Gym Game Days Sept. 24 Grades 3 & 4 - 3:30 p.m. Grades 5 & 6 - 4:30 p.m. Oct. 1 & 8 Grades 3 & 4 - 11 a.m. Grades 5 & 6 - 12 p.m. Oct. 11 - Recognition Night prior to CHS varsity match To sign up, drop off completed form and $30 to Carthage High School office, Attn: Dawn Stewart or Alli Capps.
https://docs.google.com/document/d/1OQk2-sHsZXot6AskxGMjfrw_oezK9J0wlFUMJ-jT3D8/edit
For questions or additional information, please contact
astewart@carthageisd.org
or
pcapps@carthageisd.org
.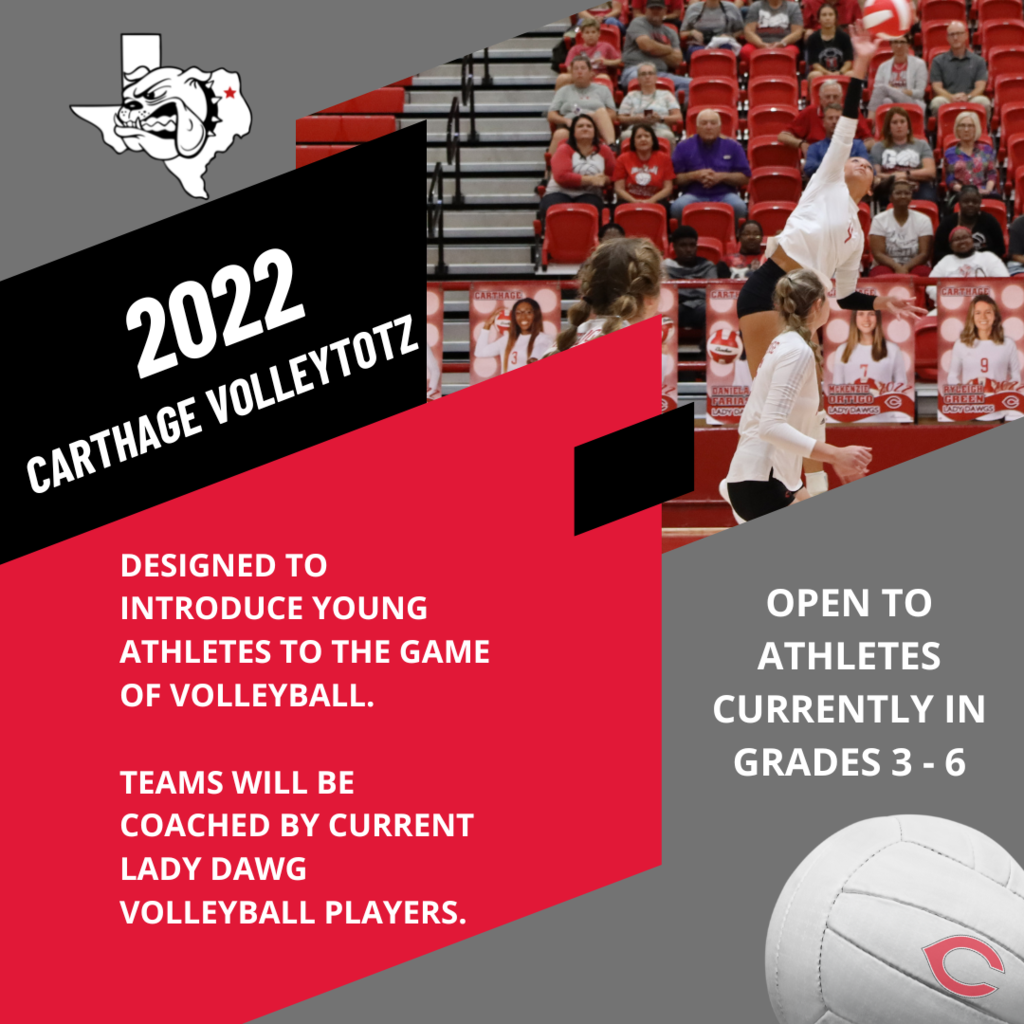 On Friday, our #BulldogFamily wore orange to honor and remember 4-year-old Bristell Andrews. Our continued thoughts and prayers go out to the Andrews and Smith families during this difficult time. 🧡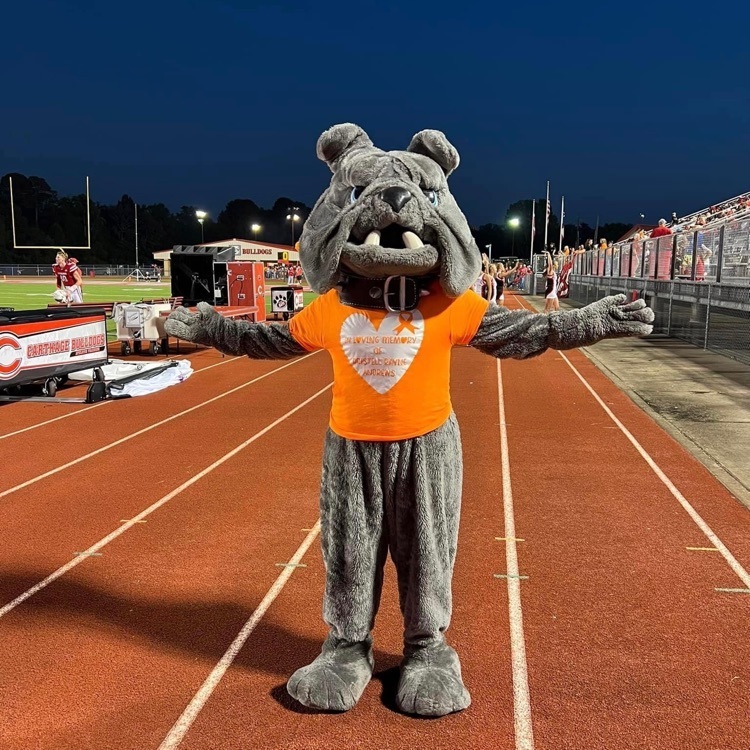 On September 11, 2001, our country was changed forever. Today, we honor and remember the brave men and women who lost their lives that tragic day and send our condolences to their loved ones. #NeverForget 🇺🇸

On Tuesday, September 6, schools across Texas will be wearing maroon to show support as the students and staff of Uvalde CISD return for their first day of school. Carthage ISD encourages our entire Bulldog community to wear maroon tomorrow in support of Uvalde. ❤️ Please keep this community in your thoughts and prayers tomorrow, as well. #UvaldeStrong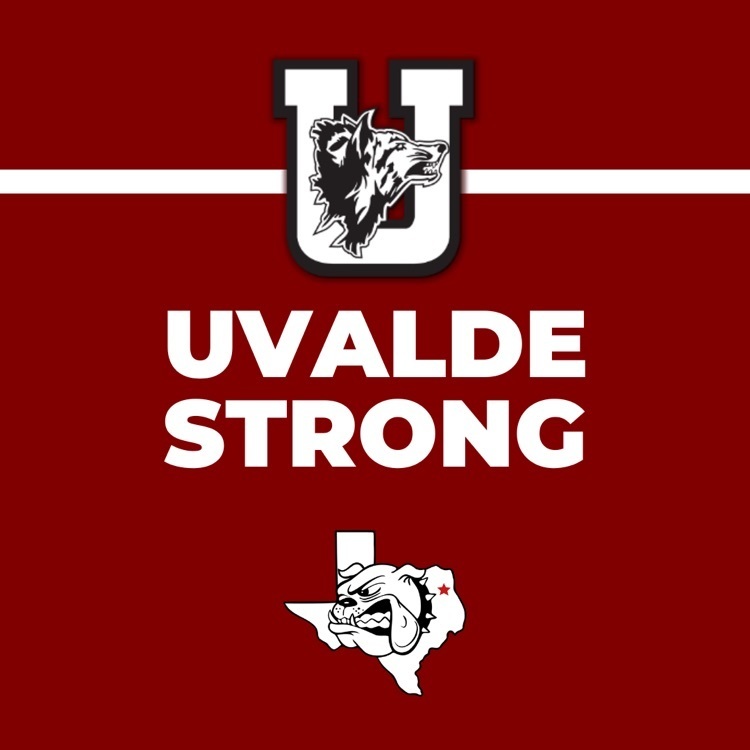 Thank you Carthage ISD faculty, staff and students for your hard work and a great start to the school year! 📚✏️ We hope you enjoy your day off! 😎

Superintendent Jarrod Bitter had the privilege of speaking at the Panola County Retired School Employees Association meeting today. He shared a message about his vision and priorities for Carthage ISD, as well as updates about TEA Accountability and recent district improvements.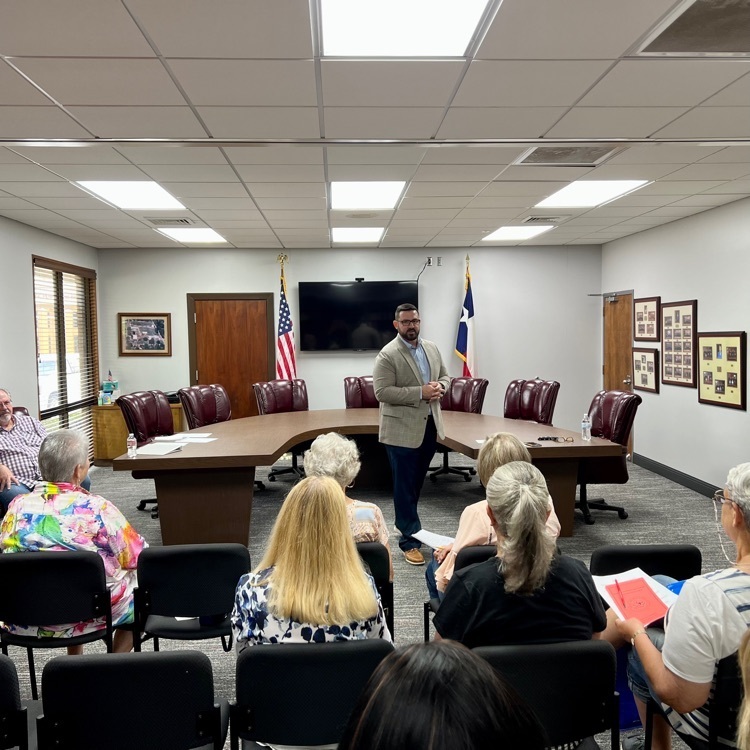 REMINDER: No school on Monday, Sept. 5. We hope all our Bulldogs have a wonderful and safe holiday weekend!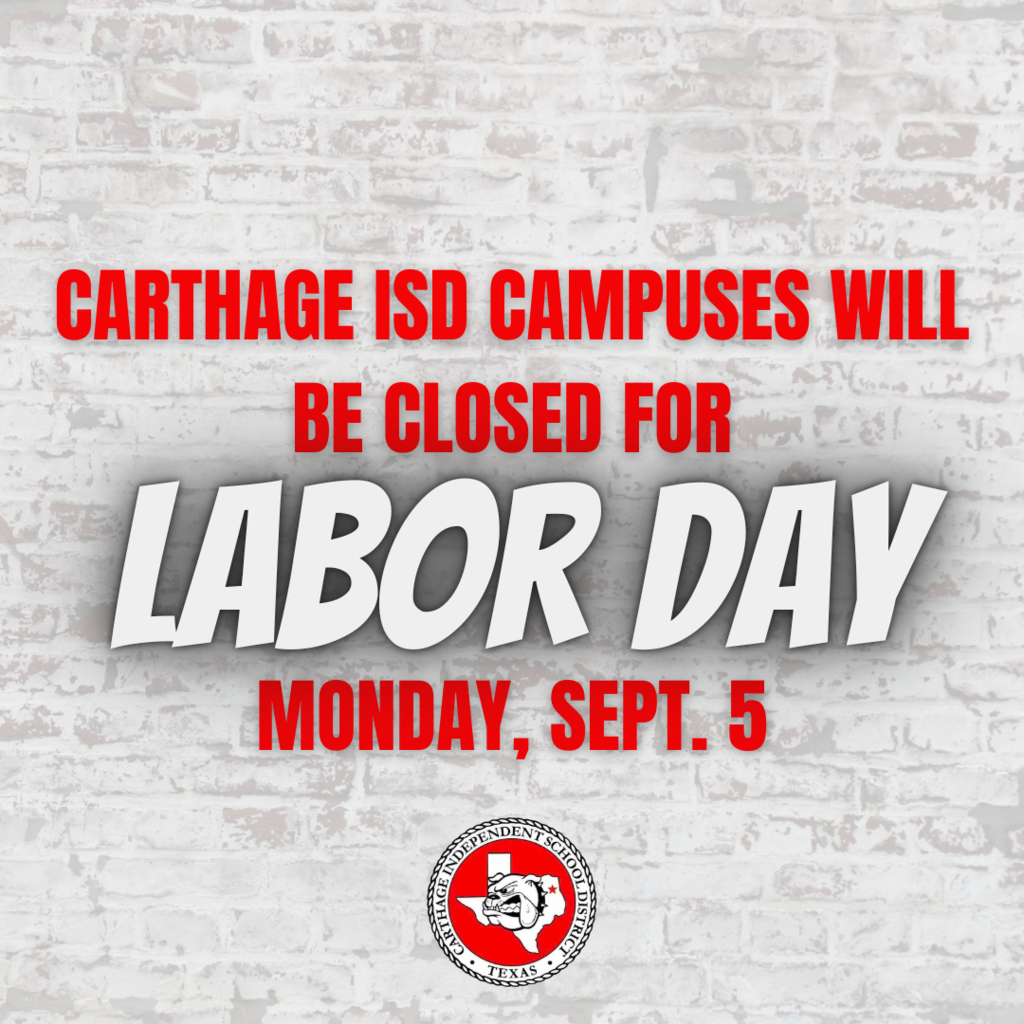 Our own Zane Schumacher was selected as the Longview Orthopaedic STAR Foundation Male Student-Athlete of the Week on Friday, and we are BULLDOG PROUD 🐾 of this young man and his incredible work ethic! 👏 With this honor is a nomination for Student-Athlete of the Year, as well. CONGRATULATIONS, Zane! We are so proud of you! 🎉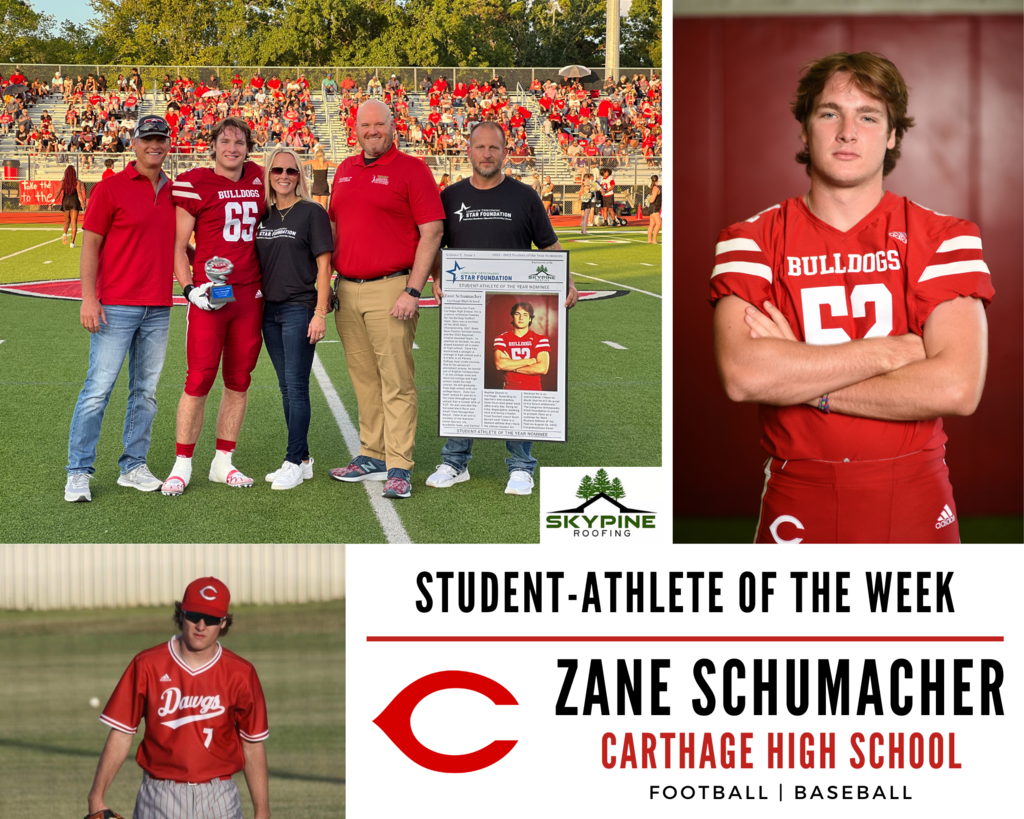 📢 IMPORTANT ANNOUNCEMENT: We sure love this much-needed rain 🌧 today, but it's causing some issues with our phone lines at a few locations. 👇👇👇

CISD Transportation is hiring bus drivers to safely transport our Bulldog students. Driving a school bus has many benefits including: 🚌 Flexible hours 🚌 Extra income potential 🚌 Opportunity for a positive daily interaction with CISD students 🚌 Being part of a great Bulldog Family! If you're interested in learning more about becoming a bus driver, please call the CISD Transportation Department at 903-693-7774 for more information. ❤️🐾🚌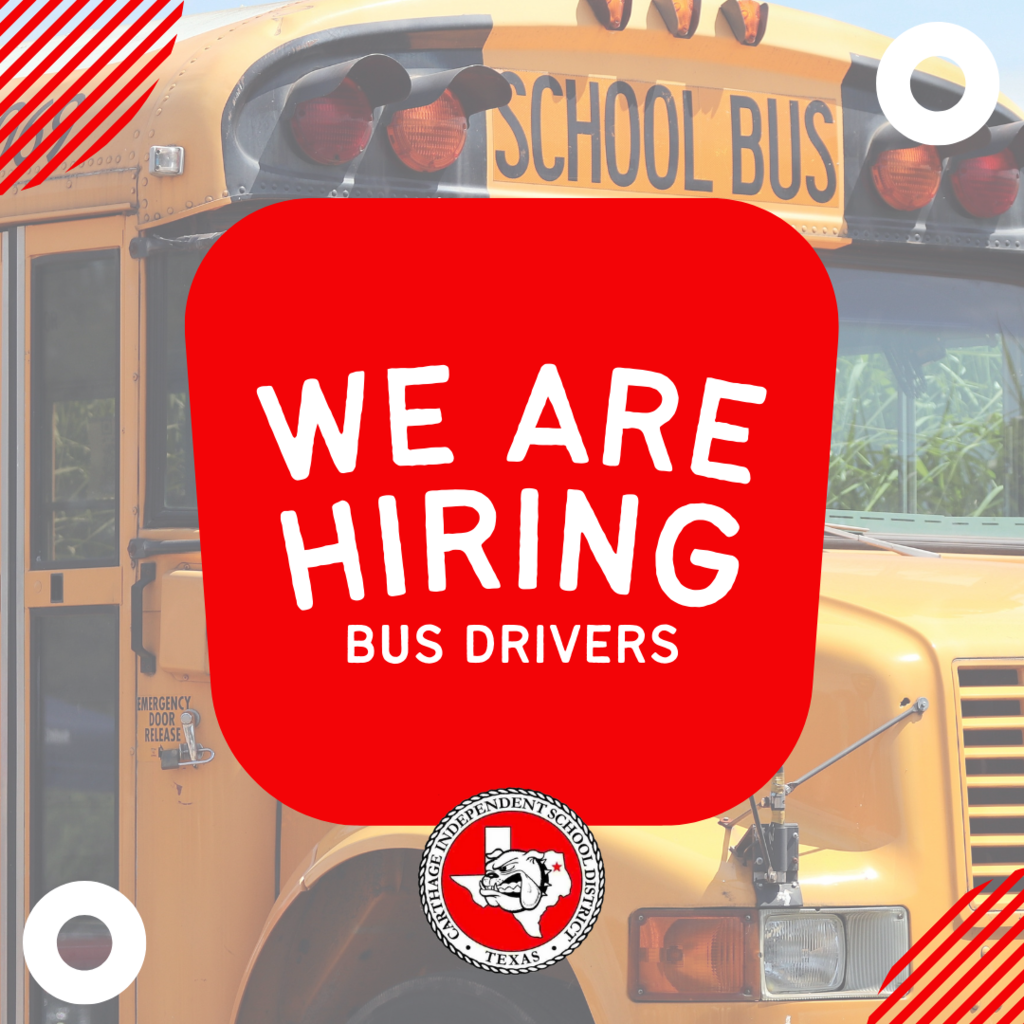 ATTN Bulldog Football fans: You have another opportunity THIS WEEK to purchase tickets to watch the DAWGS at home this season!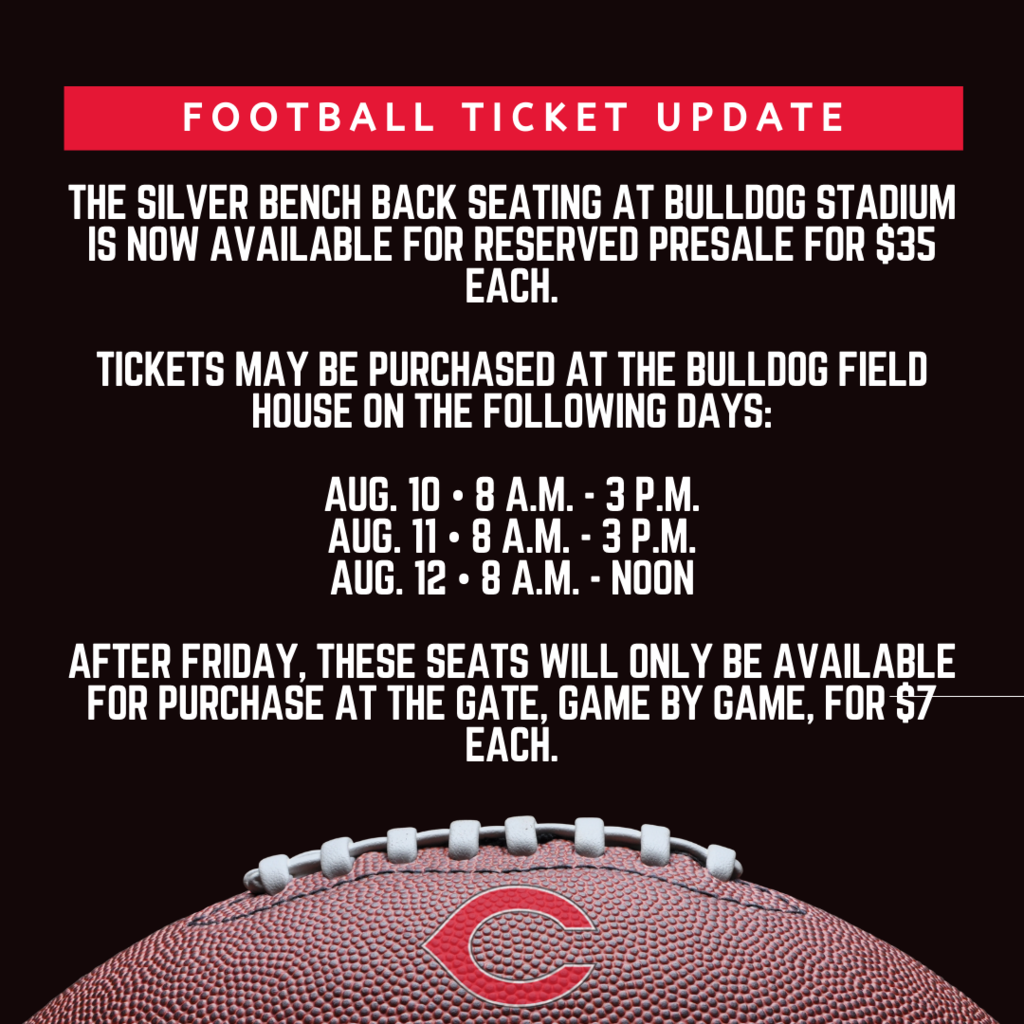 Carthage ISD Transportation is preparing for the first day of school tomorrow (Wednesday, Aug. 10). We ask for your patience as our bus drivers and campus staff work through pick up and drop off processes for the next few days. As a reminder, please be cautious around buses loading and unloading our Bulldogs around the area, slow down in school traffic zones, and be attentive on the streets surrounding our campuses for students who may be walking so we can keep all of our students safe and ready to learn. We can't wait to see our Bulldogs back on campuses tomorrow!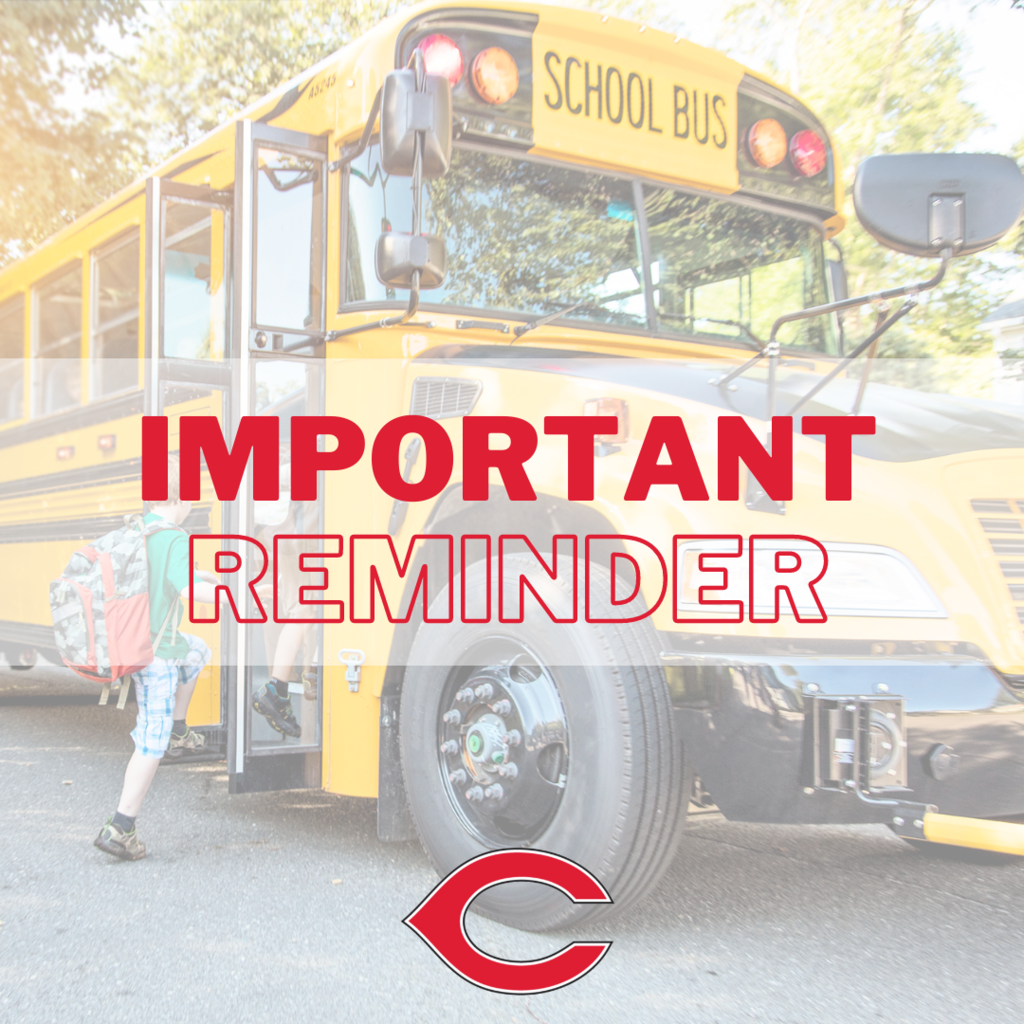 The Carthage ISD Administration office, Carthage High School and Athletic department are experiencing phone issues today. If you need to reach one of these offices, please use the following temporary phone numbers: Administration: 903-694-7557 CHS: 903-694-7550 Athletics: 903-694-7556

Last week, we had the opportunity to welcome this amazing group of new Bulldog employees to Carthage ISD! We are blessed with the best here in Carthage, and ask our community to please welcome them as you see them on campuses and around town! #GoDAWGS

Temporary working phone numbers have been issued for Carthage High School, Administration, and the Athletic department as follows: ☎ Carthage High School - (903) 694-7550 ☎ Administration - (903) 694-7557 ☎ Athletics - (903) 694-7556