The Carthage ISD Education Foundation, led by Executive Director Cynthia Harkrider, visited each campus today and awarded grants to excited and eager Bulldogs.
"We presented our grants to the teachers and students and we saw a lot of smiles and heard a lot of clapping going on," Mrs. Harkrider shared. "We have a grant committee and we go through all the grants submitted by teachers. We have a wide variety of grants written every year and that allows every campus to be touched by our donors in one way or another."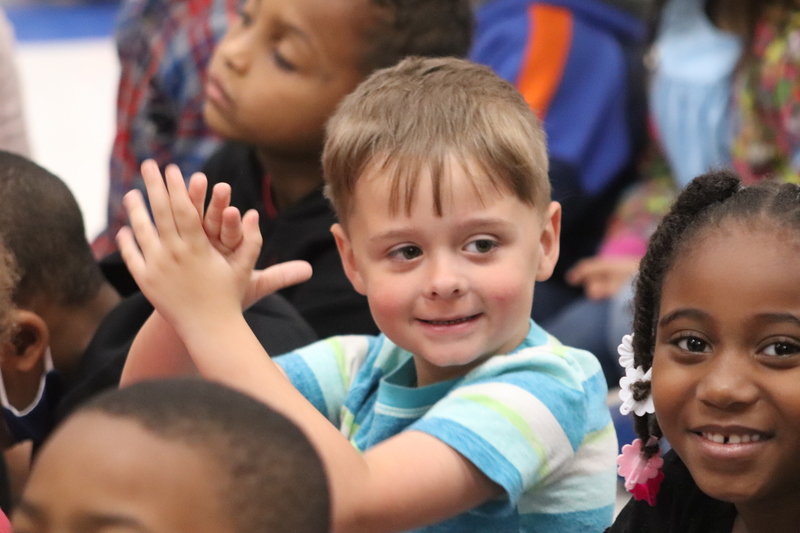 This year the CISD Education Foundation awarded 62 grants that totaled more than $210,000 all together. Topping the $200,000 mark was a goal the Education Foundation recently set.
"We work all year long to reach donors in support of our Education Foundation through donor drives and various events," Mrs. Harkrider continued. "We are very blessed that we have a community that is very giving. They are very loving towards our school district and the companies who donate are second to none."
The CISD Education Foundation has been in place for over twenty years and works closely with the community to support the needs of the district, teachers, staff and students alike.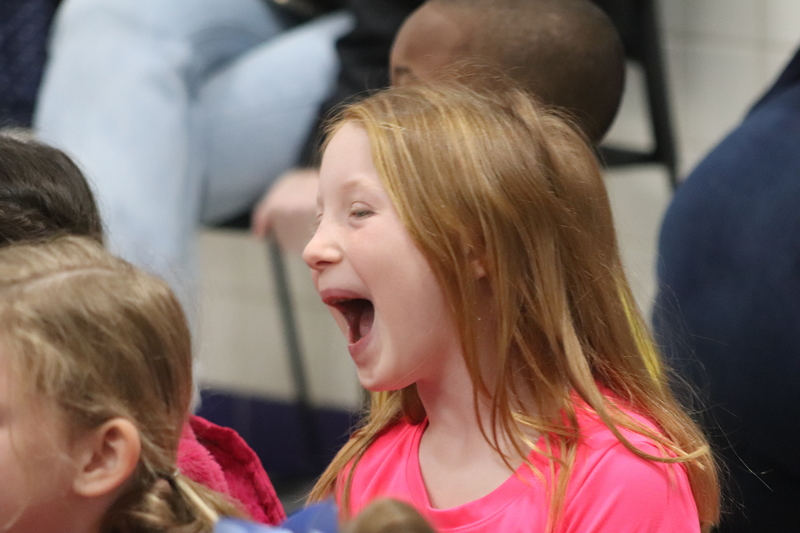 "Our main donor is the Charles Matthews Foundation," Mrs. Harkrider said. "They give five grants; one to each campus for $10,000 each. The principals all get to decide how they would like to use those funds on their campuses. One campus grant that jumps out at me this year is the one awarded to Libby Elementary: it's a vending machine! Of course when you think of a vending machine, you think of toys or snacks, but this one is for AR Books! Children will get to go to it for behavior and scholastic rewards, use a special coin to select a leveled AR book, and it's such a prize for them to be able to have that! I can't wait for it to be implemented at Libby."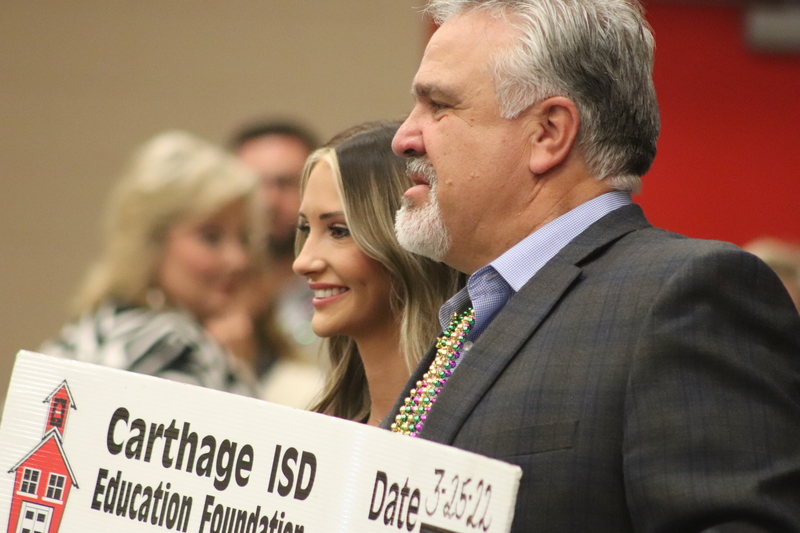 This year, grants ranged from field trips and guest speakers, to updating technology and new equipment. Twelve grants were given at Carthage Primary, sixteen at Libby Elementary and eight at Baker Koonce Intermediate. Carthage Junior High received seven and Carthage High School was given nineteen.
"We are one blessed foundation in that we have a community that cares," said Mrs. Harkrider.