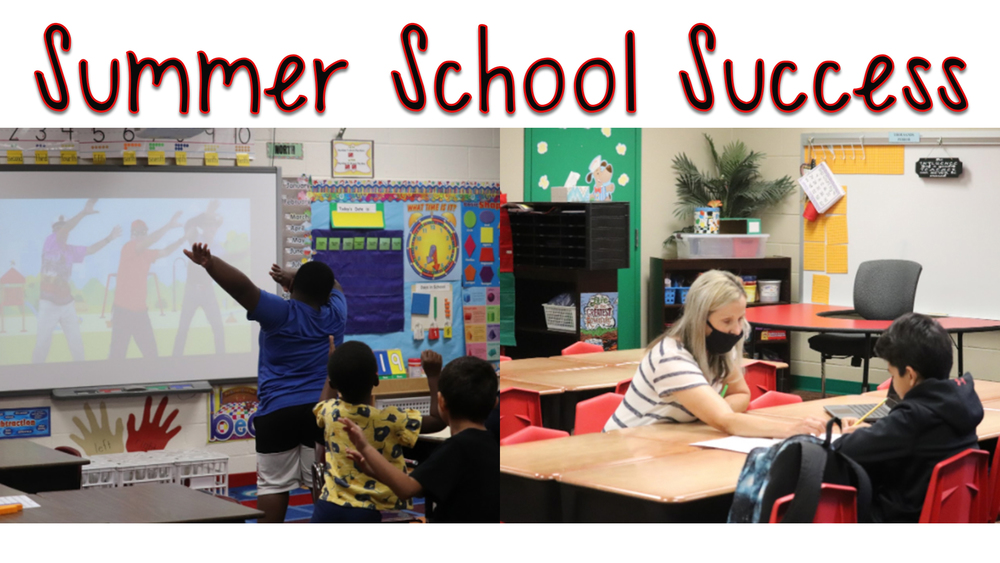 Summer School Success
Patterson, Julie
Tuesday, July 21, 2020
On June 29th Carthage ISD kicked off its summer school program, which provided the first opportunity for the district to practice new guidelines in order to keep students and staff healthy and safe.
"We have a number of protocols in place to help with safety," summer school director, Linda Kimberly said. "Our students are not required to wear masks, but many choose to do so. We also take temperatures of staff and students daily to make sure everyone is healthy and ready to learn!"
The onset of COVID-19 has brought forth many new challenges for teachers and administrators. Following the guidelines and safety procedures, while also providing an effective learning environment for students, has been the number one priority this summer.
"Pre-Kindergarten and Kindergarten students learn through play," summer school teacher Jennifer Miller shared. "This year in summer school we have had to social distance and be creative. We may be doing an activity on our own but children still talk out loud and share ideas."
Summer school provides learning opportunities for students with a wide variety of needs and academic levels and includes all grade levels from Pre-Kindergarten all the way through the twelfth grade.
"I enjoy teaching summer school because it provides a great opportunity to extend the learning or fill the gaps as needed," summer school teacher Amber Isbell said. "I only have 10 kids in my class and we are staying pretty spread out. Our manipulatives are being cleaned each day and students are still learning and having fun."
Currently, students in Pre-Kindergarten through the 6th grade are holding summer school at the Primary and Libby campuses. 7th grade students are at the Junior High, while 8th through 12th grade students are at the High School.
"Summer school is a multi-level asset to our students," Mrs. Kimberly explained. "First, it's a second chance to master the content that some found a little tricky during the first part of the year. I'm proud to say that our teachers aren't just teaching it again-they're teaching it anew; new approaches, new materials, and fresh ideas. Second, it's a chance to make sure that our students retain and maintain what they've learned in the regular year. We all know about summer slide--that phenomenon of loss of learning over the weeks of summer that a lot of kids have. By coming to summer school, we're able to keep their brains active and learning. Third, we're giving kids an opportunity to adjust to the next level expectations. Teachers are streamlining the curriculum to help our students become more active and more prepared to meet the challenges they'll face in just a few weeks."
The summer school hours have been a benefit to the handful of teachers and paraprofessionals working during this time as well. Teachers are able to work within the new guidelines and make adaptations to their already successful lessons in order to be best prepared for the upcoming school year.
"These teachers and paraprofessionals, by the way, are phenomenal," Mrs. Kimberly beamed. "I couldn't have asked for a better staff to work with."
In addition to summer school, the district also began the grab and go meal program again for the summer. Students can pick up a sack breakfast and lunch from the Libby Elementary bus lane Monday through Thursday from 9 a.m. to 1 p.m.
"We've been serving around 100 students each week this summer, in addition to the roughly 100 students attending summer school," Director of Maintenance and Operations Renee Risinger said. "Things have been running smoothly and we're happy to be serving the community in this way again."
During summer school, the district has had no reported COVID-19 exposures or confirmed cases. The summer school program will continue through July 30th.