Don't forget about school pictures tomorrow, September 13th. 📸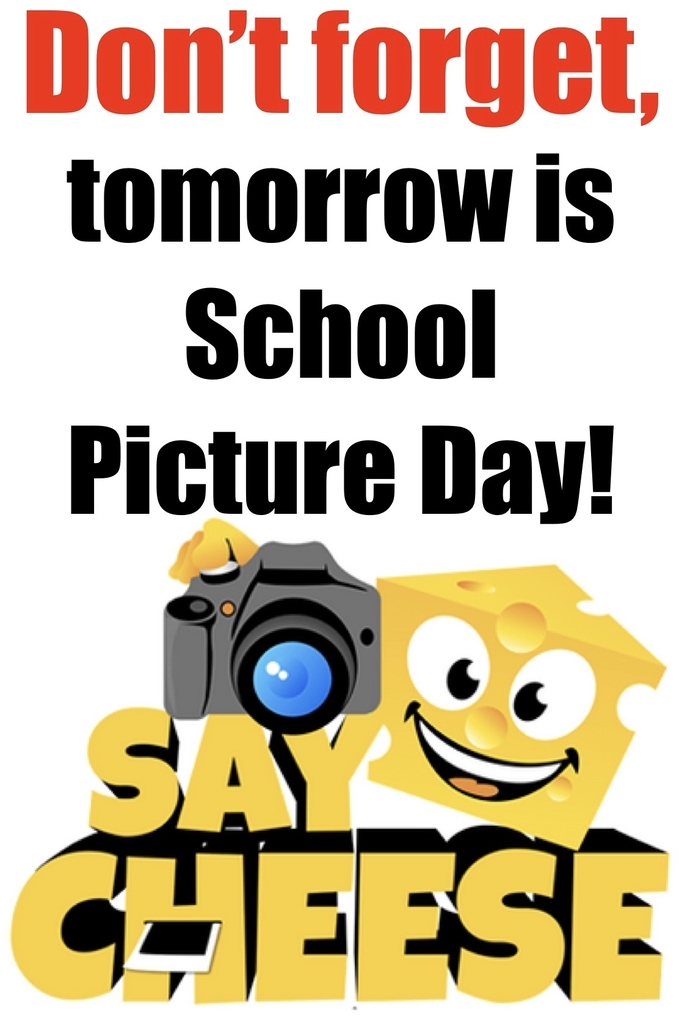 Thank you CISD Administration for blessing us on this #FriendlyFriday with such a sweet treat! 🍏 🍒 #LoveWell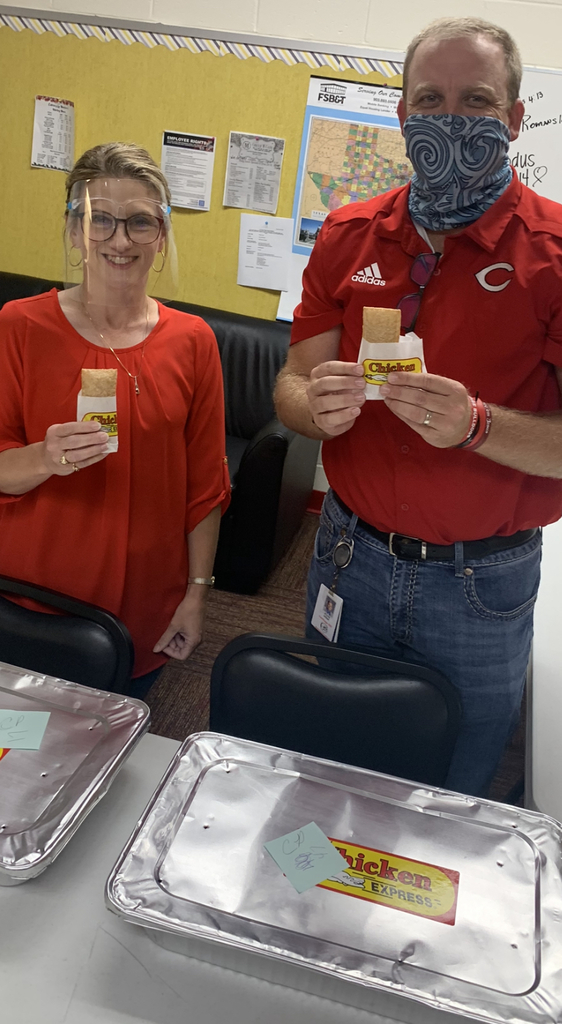 ‼️‼️SCHOOL PICTURE REMINDER‼️‼️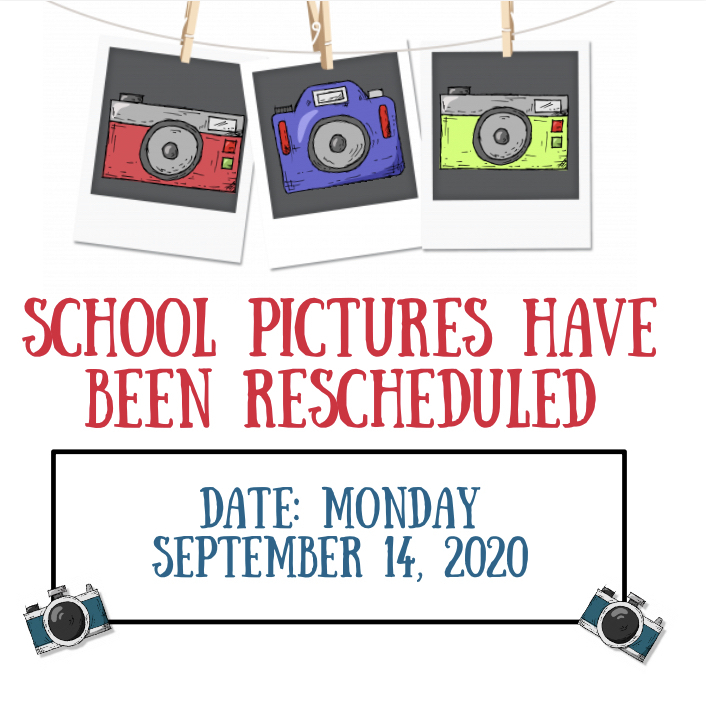 Mrs. Jones and Ms. Shows' Kindergarten classes went on a "Rainbow Color Scavenger Hunt" in our colorful rock garden and on the play ground! 🌈 🖍 ❤️🐾 #WhereBulldogsBegin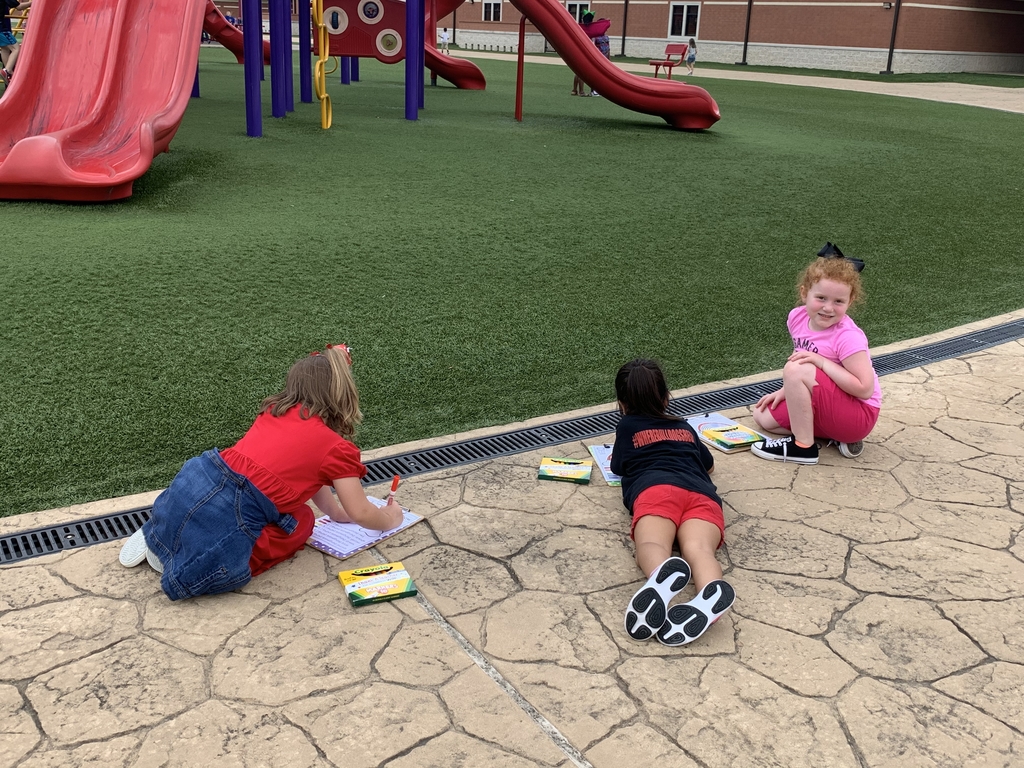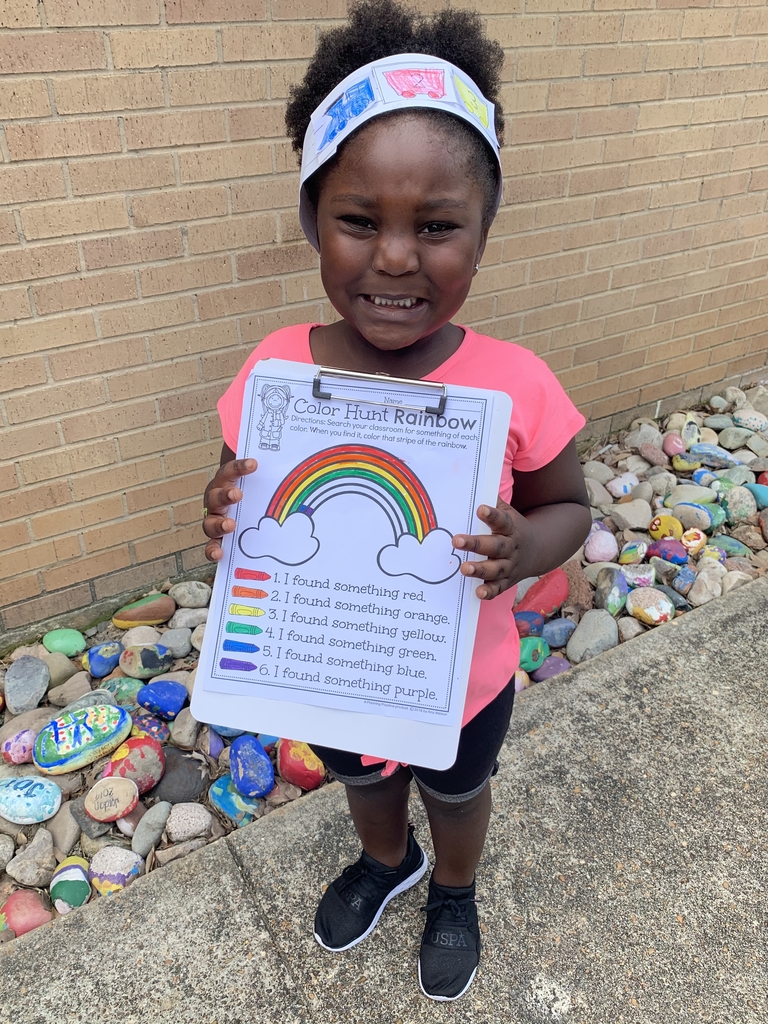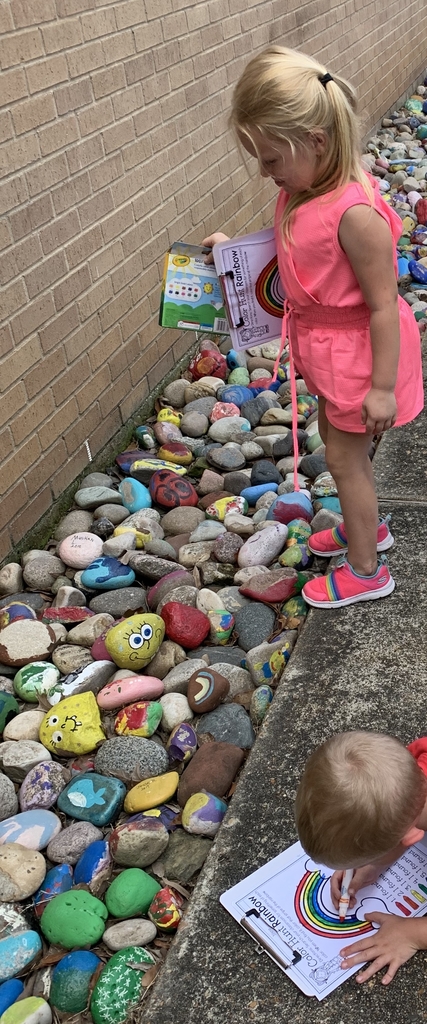 Kindergarten and First Grade Home School Connection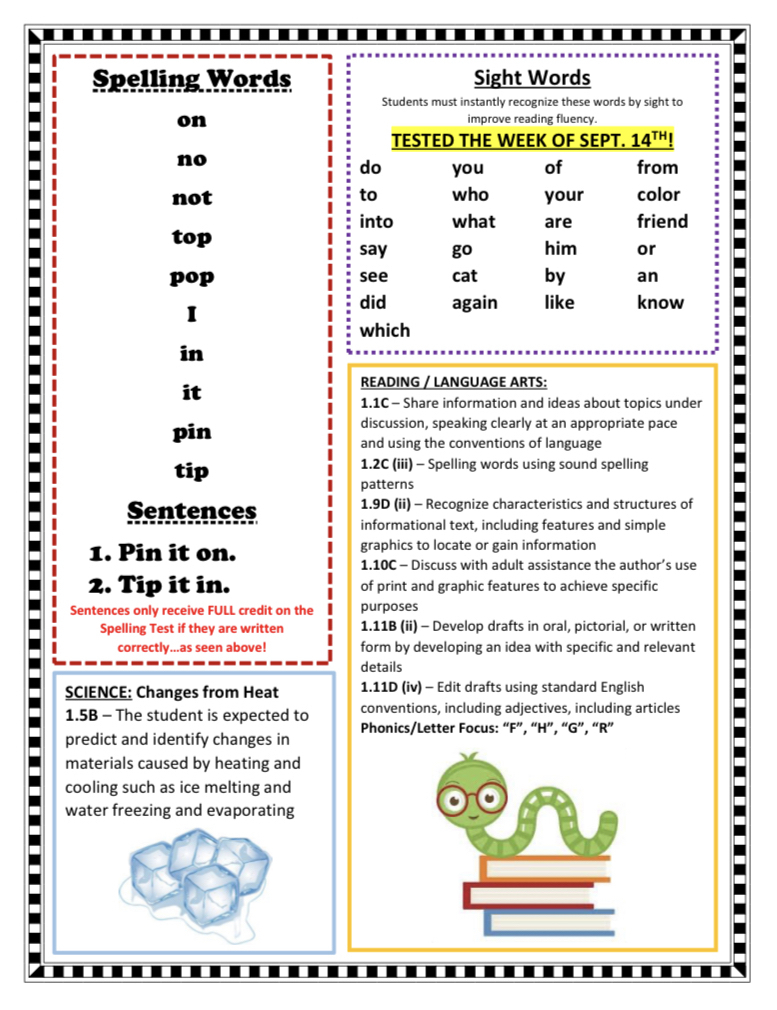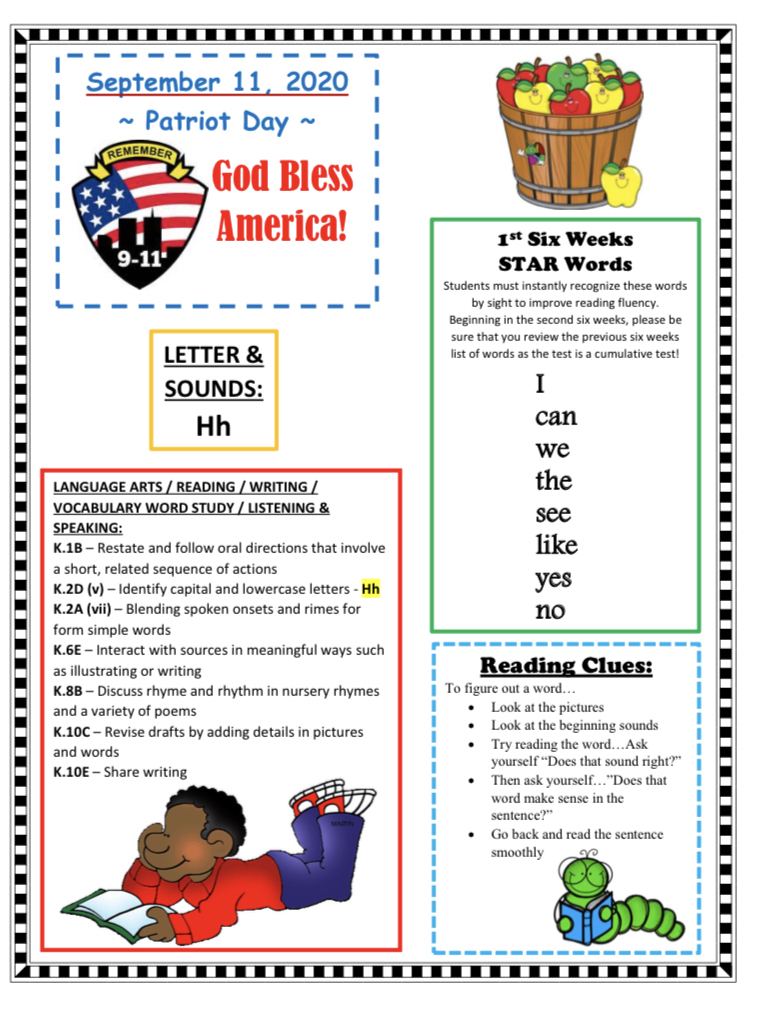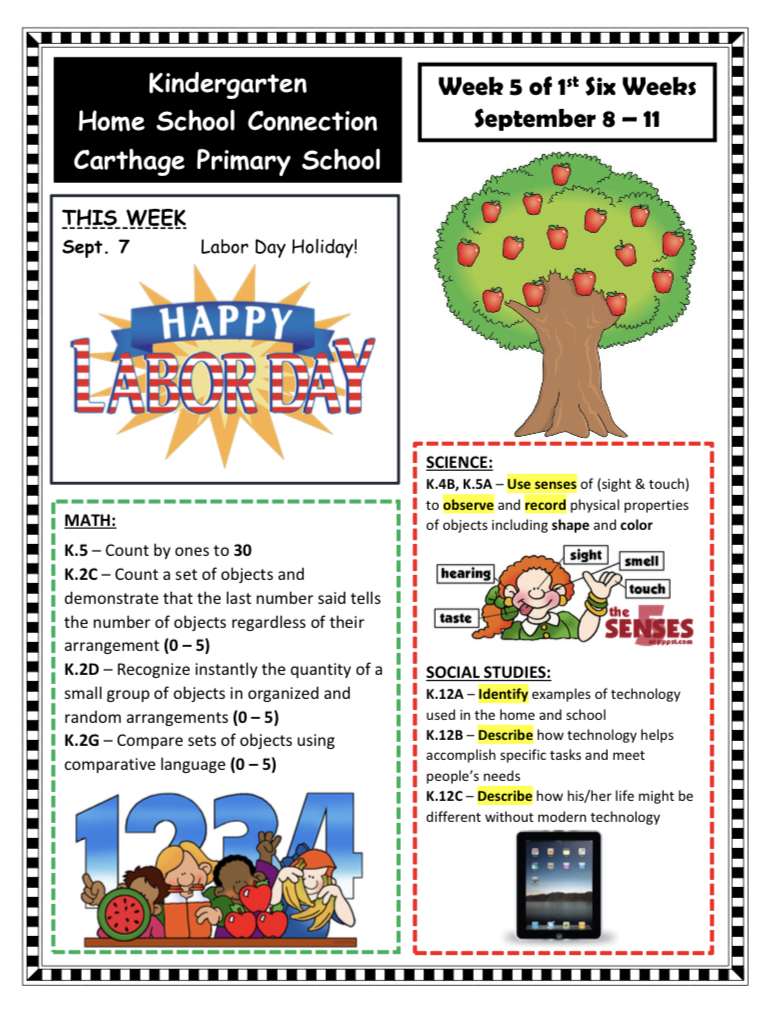 Today we honored kids with good character!! We had over 30 kids receive their good character bracelet!! This month's character trait is Trustworthiness! Great job kiddos!! ❤️🐾 #WhereBulldogsBegin #LoveWell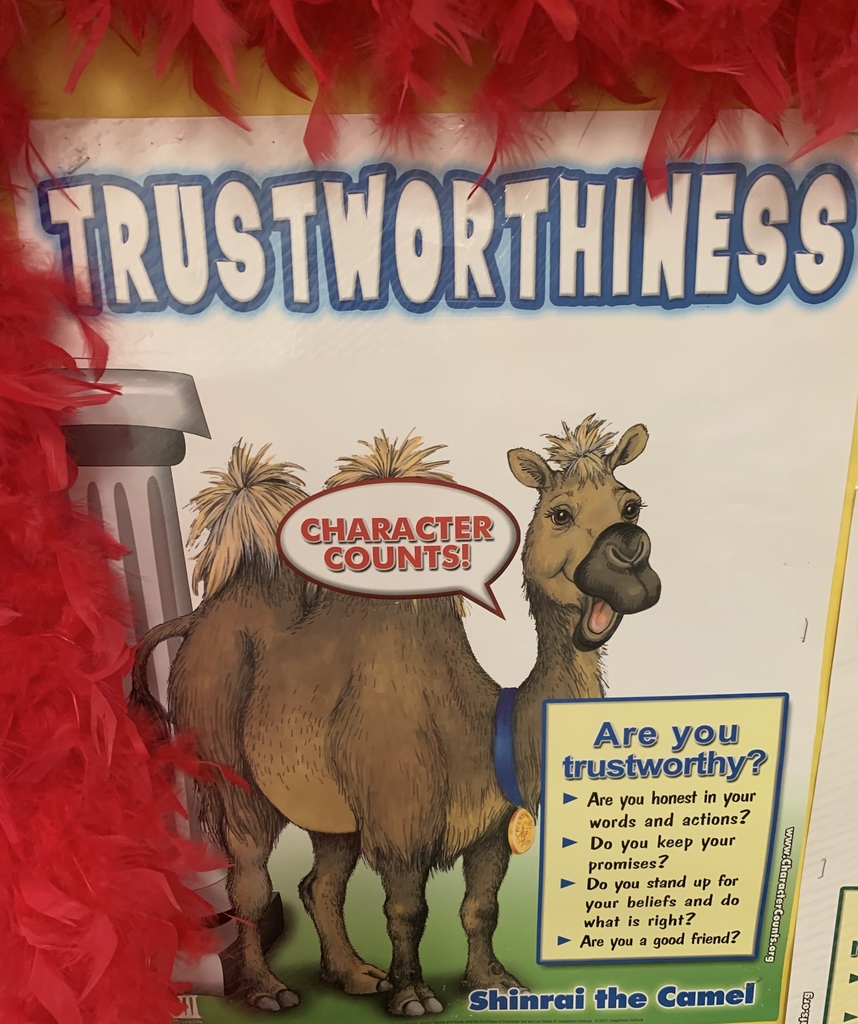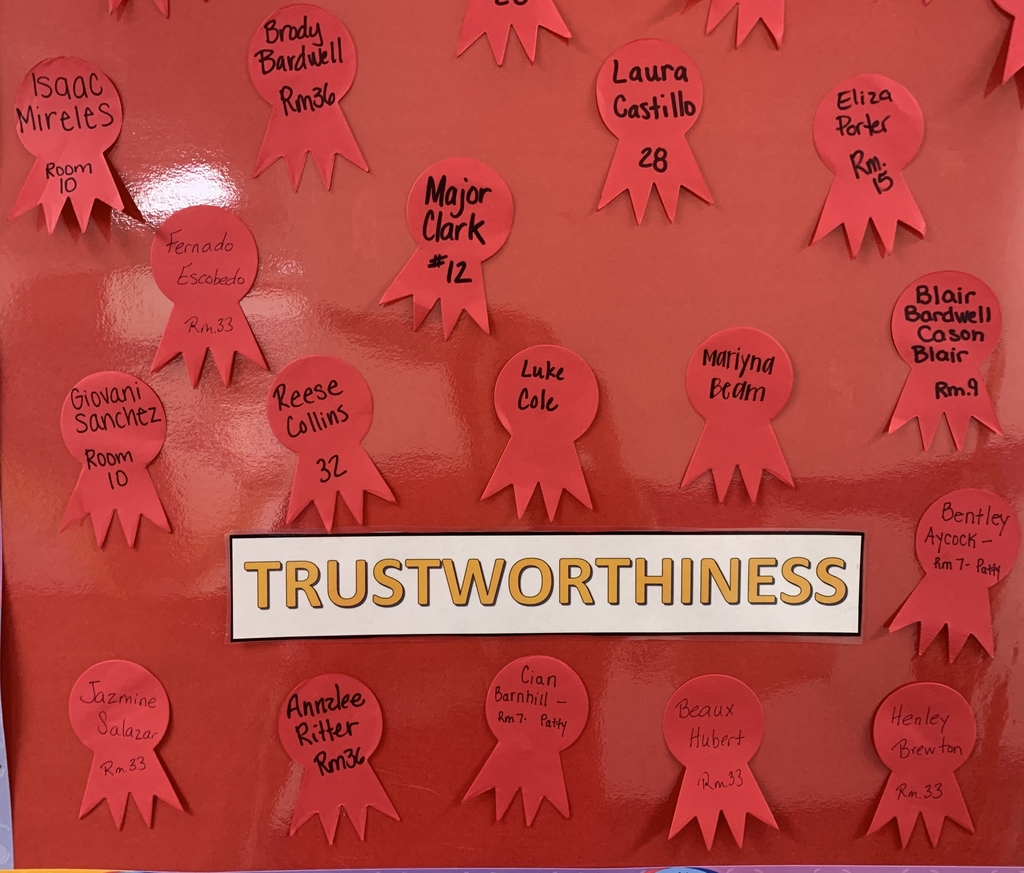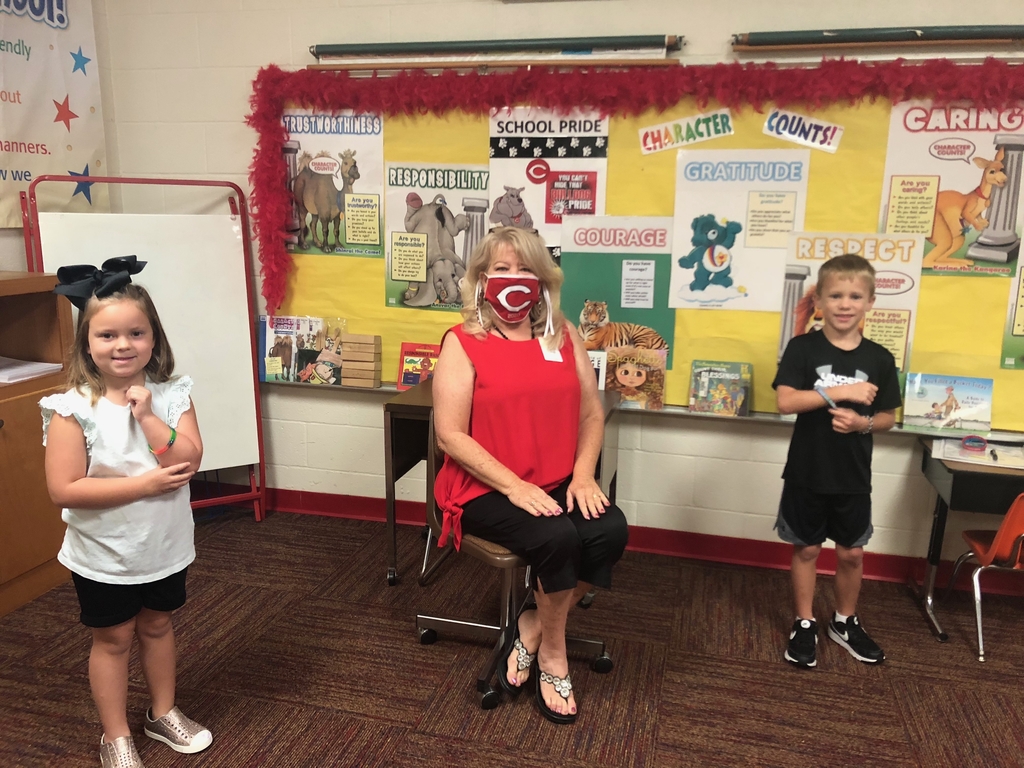 🇺🇸❤️💙
Paulette Shields PreK class has been reading the book "The Teddy Bears' Picnic", while studying sizes and colors, so they invited their own Teddy Bears for a picnic! 🧺 🐻 ❤️🐾 #WhereBulldogsBegin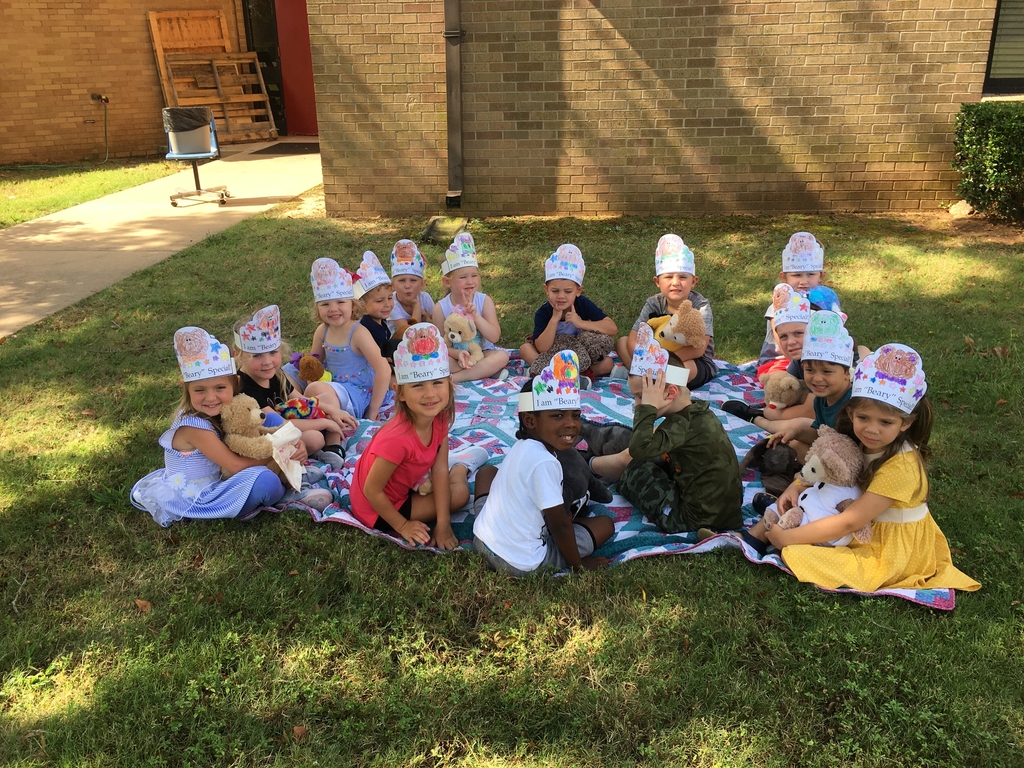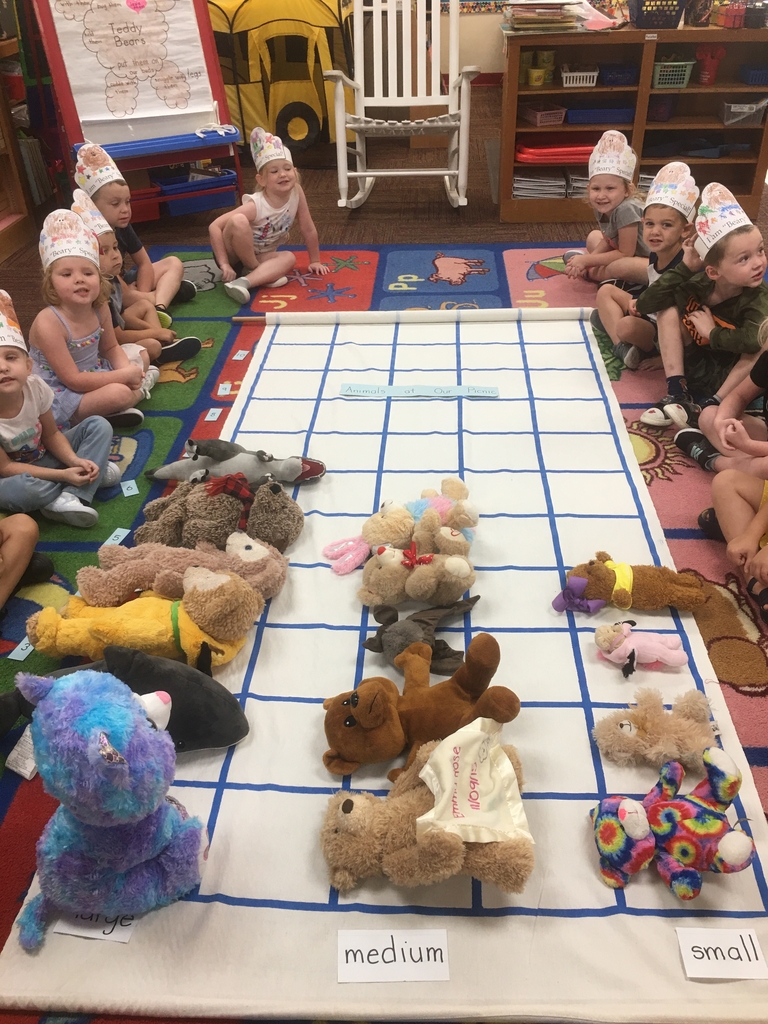 September Newsletter! 🍁 🍁
Carthage Primary menus for September 🍔🌮🍎🥕
Kindergarten and First Grade Home School Connection!🍎✏️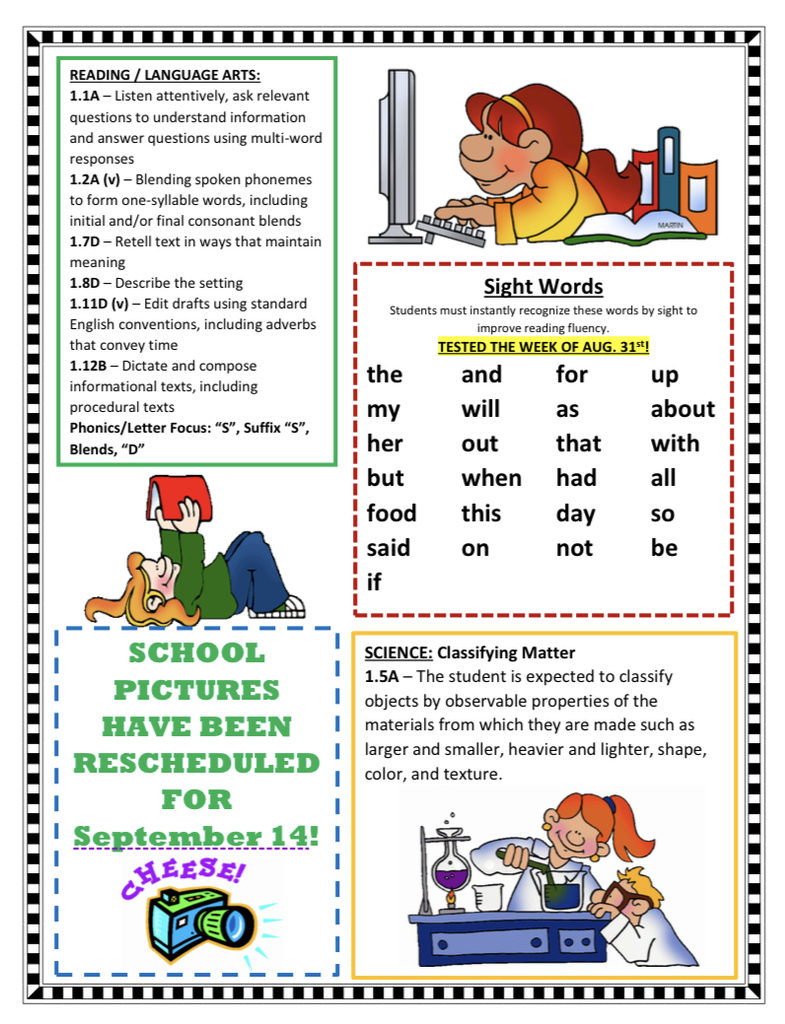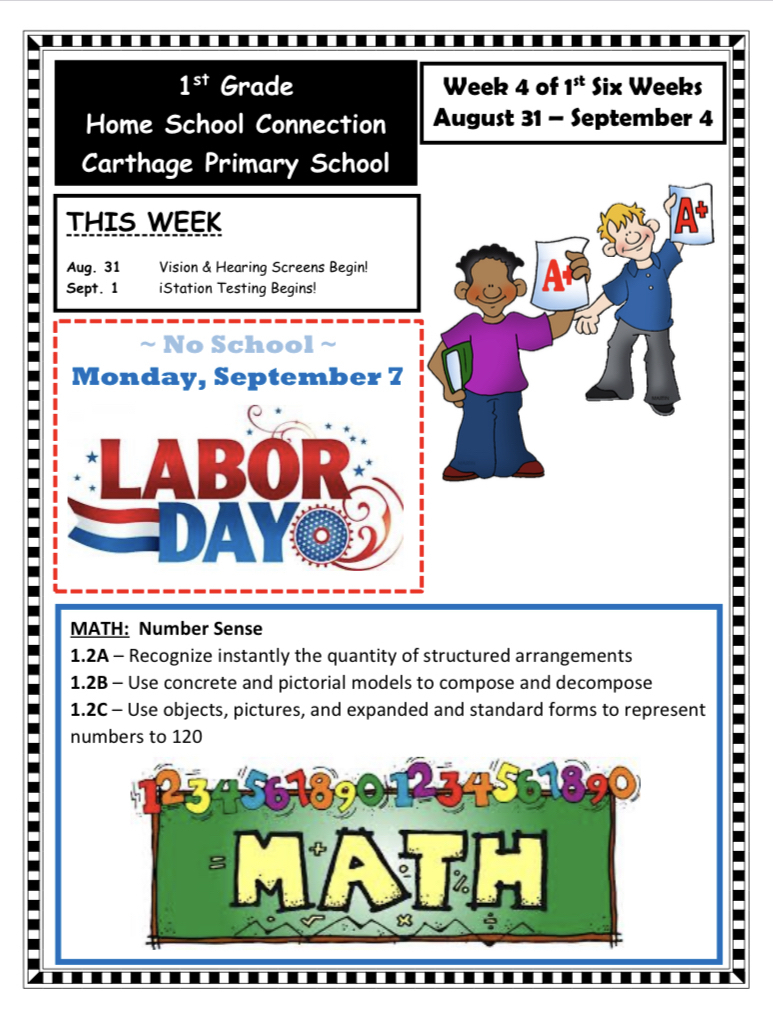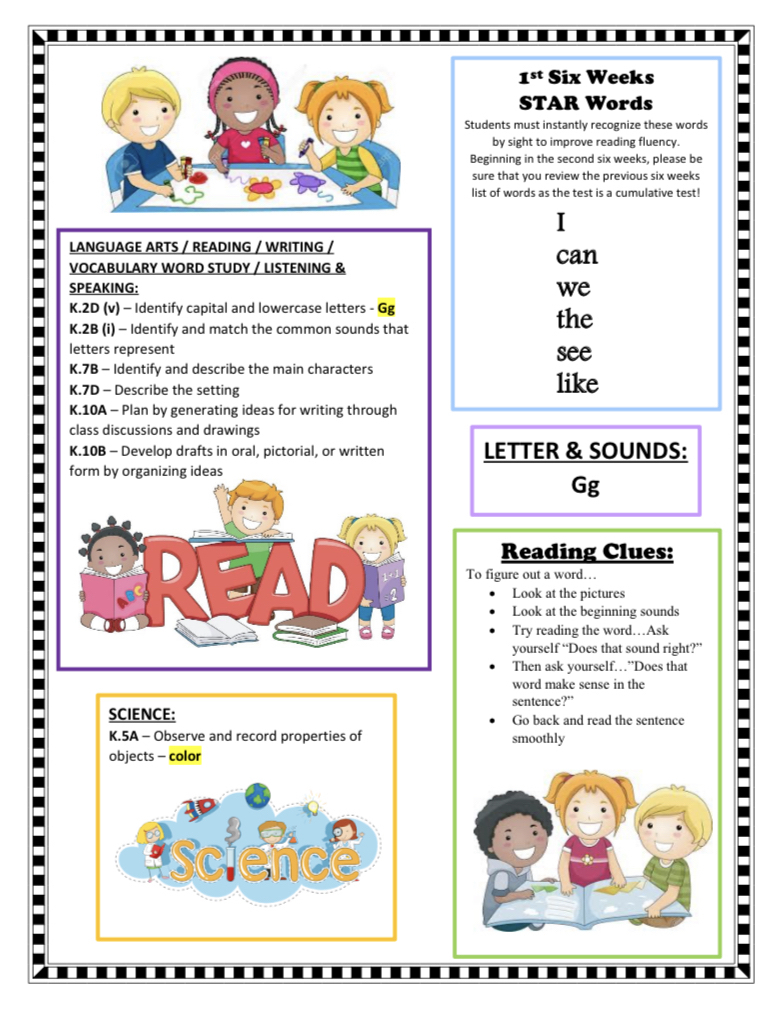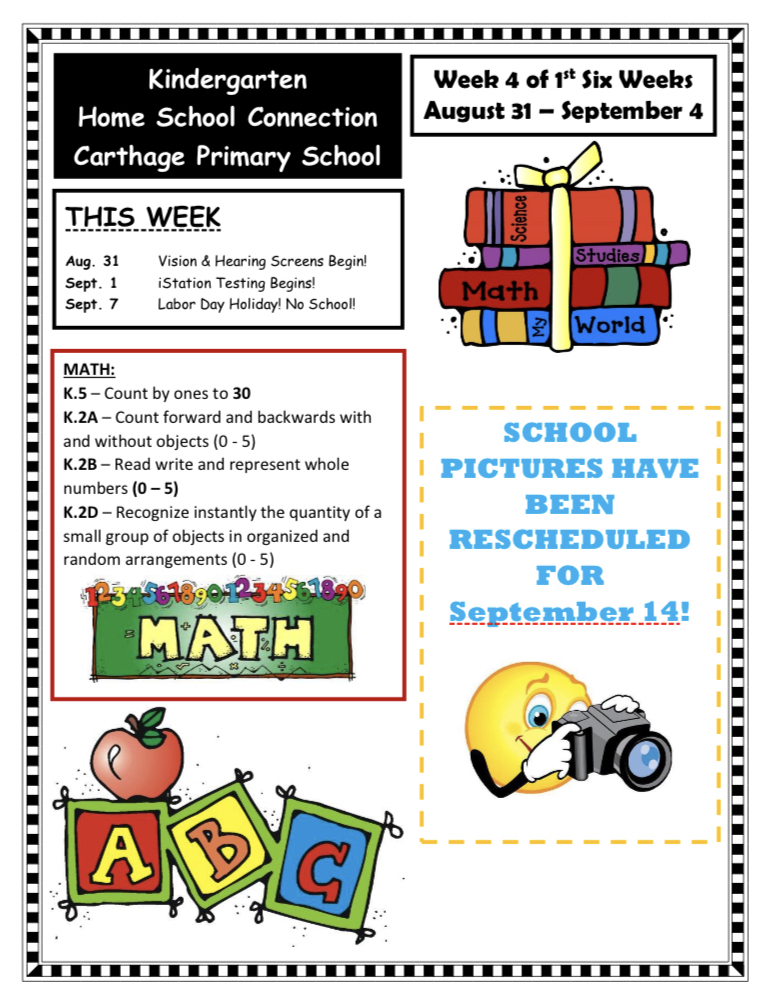 Carthage Primary September Events!❤️🐾 #WhereBulldogsBegin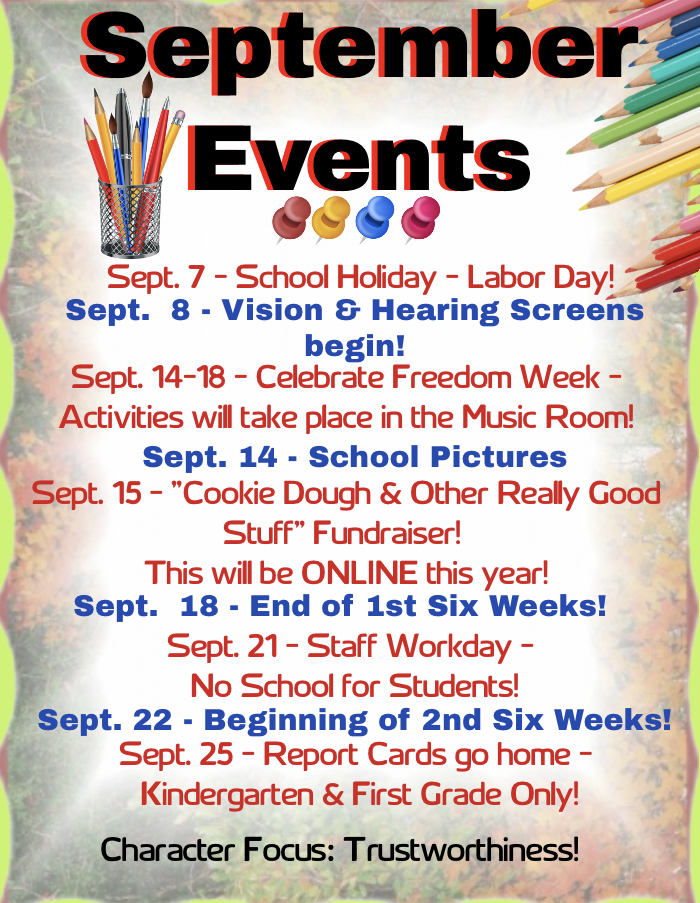 School Picture Reschedule Date!!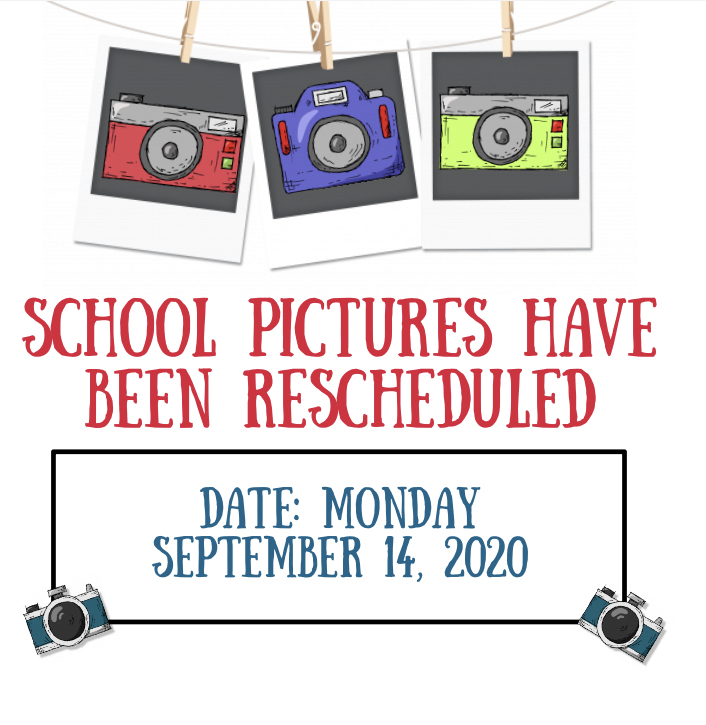 ‼️‼️We are without power, HOWEVER, LOTS of learning is still going on! Lunch has already been prepared and is happening on schedule!‼️‼️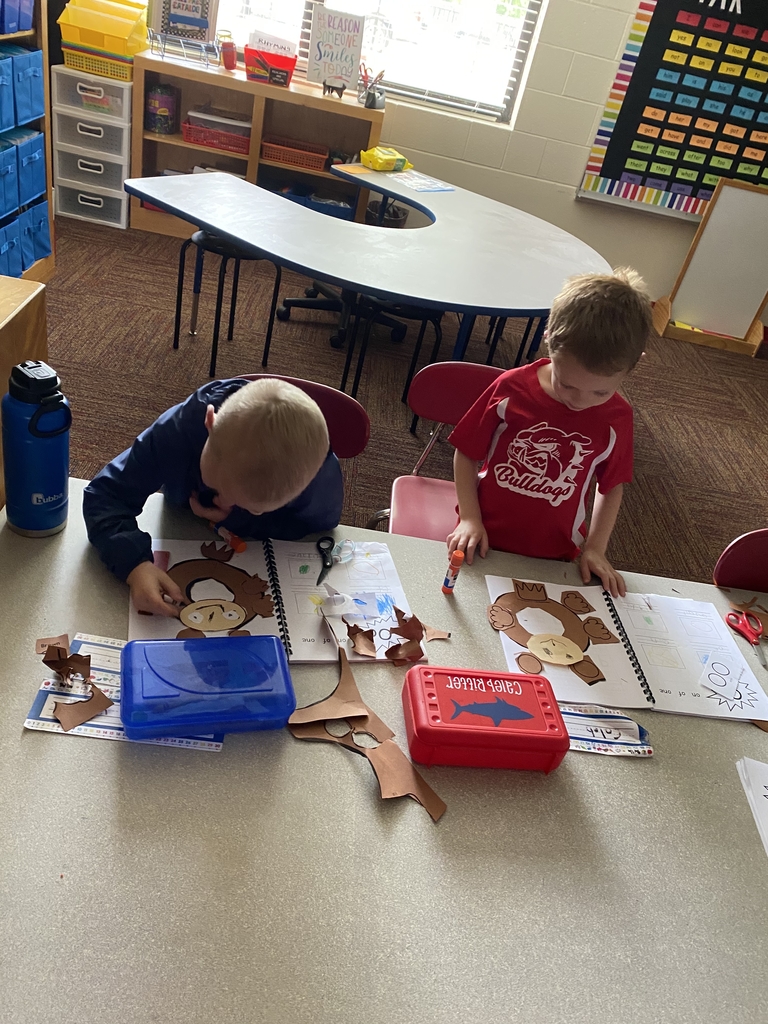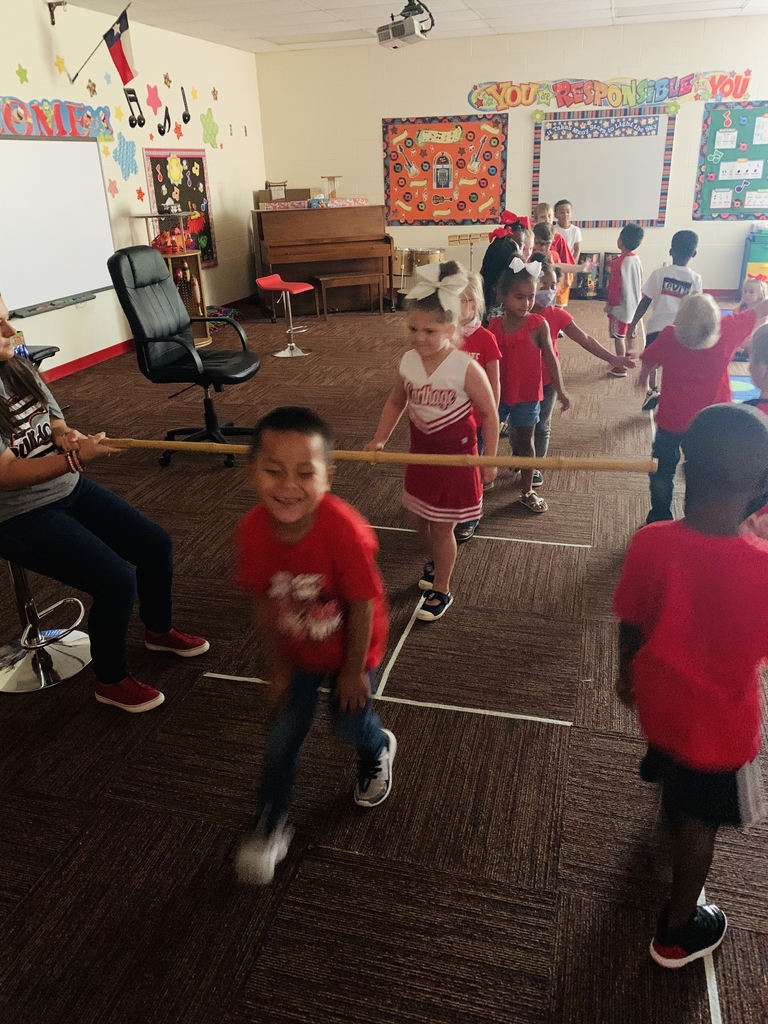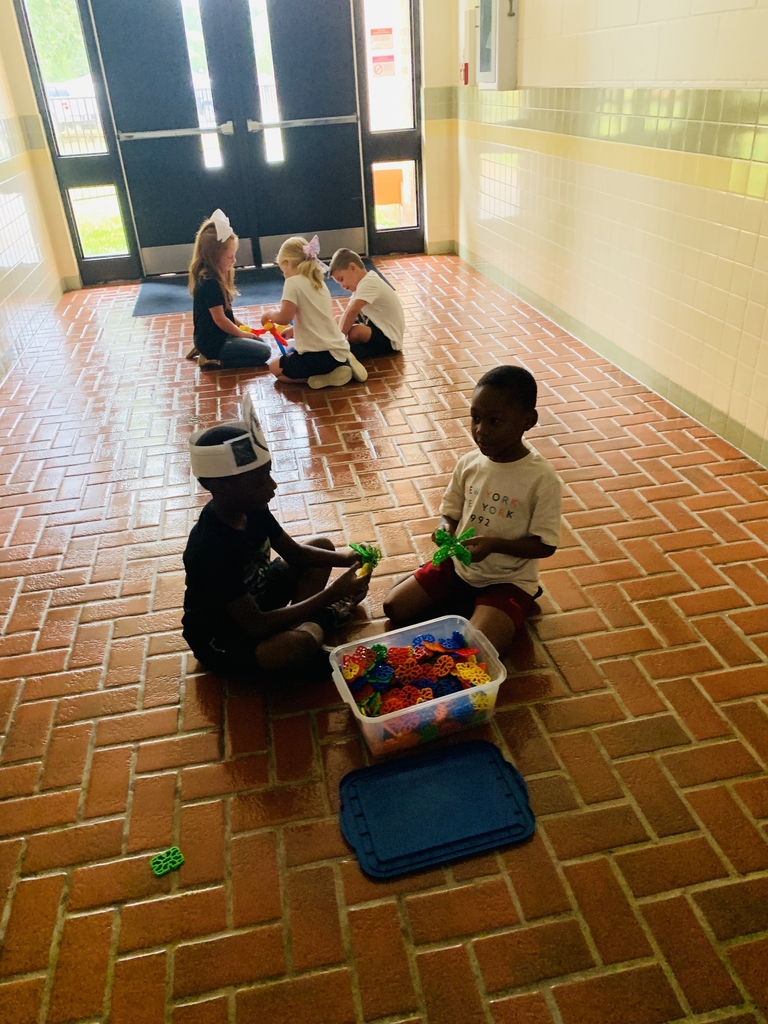 Thank you to the CISD School Board for "throwing KINDNESS around like CONFETTI!" 🎉 ❤️🐾#WhereBulldogsBegin #LoveWell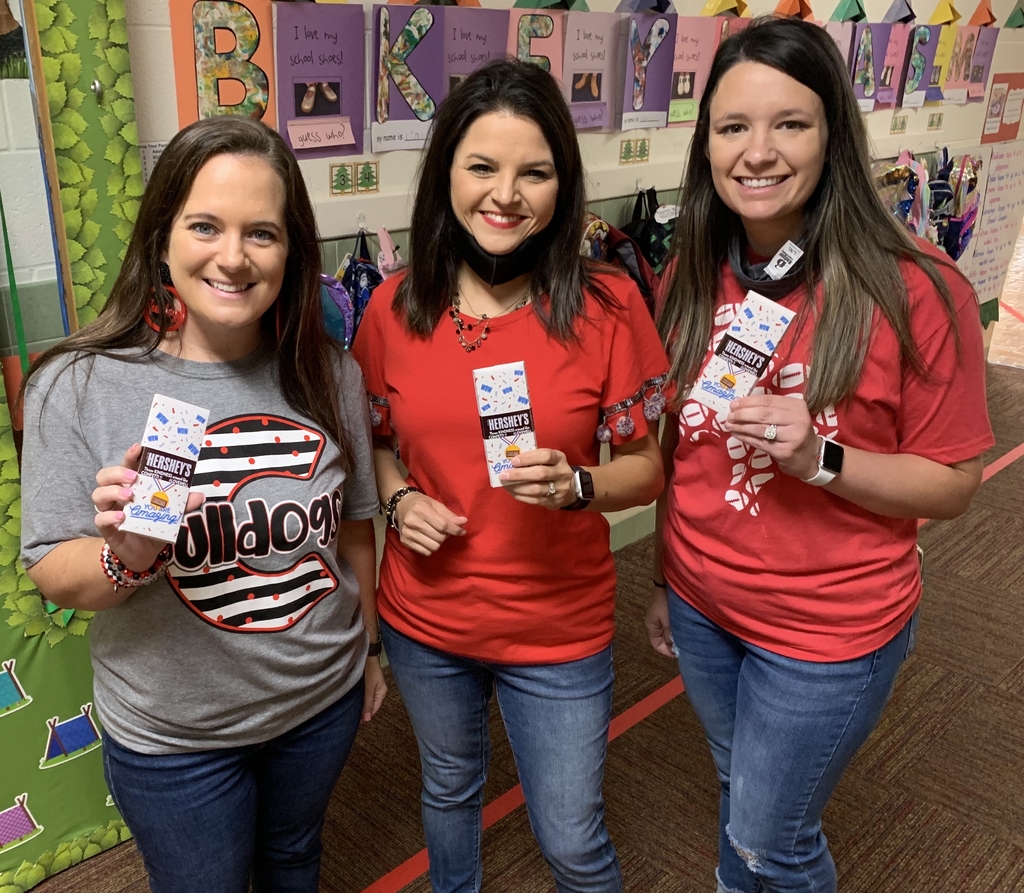 Because of the school closure, we will be rescheduling Picture Day for a later date.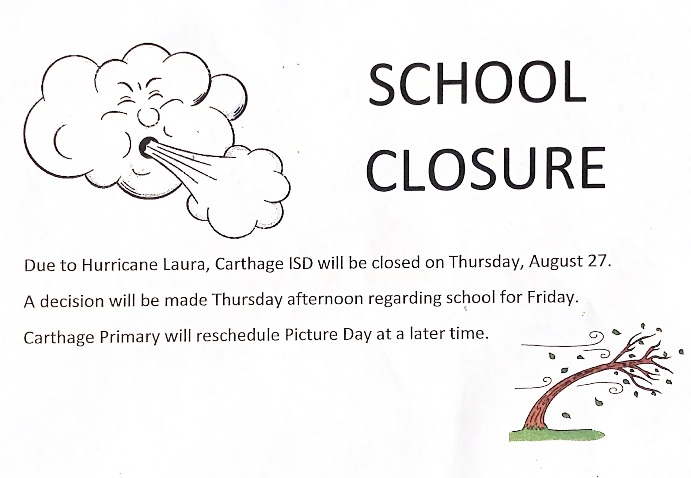 Carthage ISD will be closed tomorrow due to Hurricane Laura. Stay tuned to more announcements tomorrow about Friday. Stay safe and #LoveWell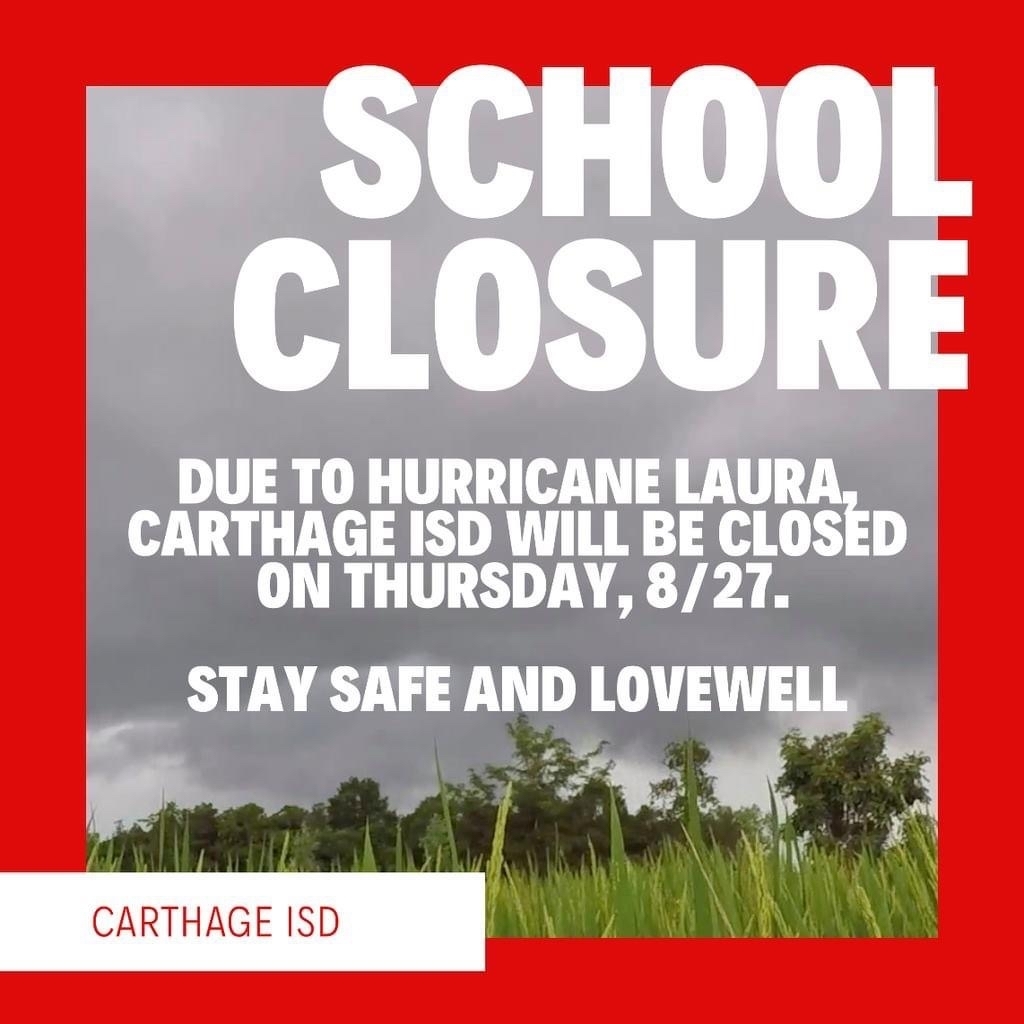 Kindergarten and First Grade Home School Connection🍎 ✏️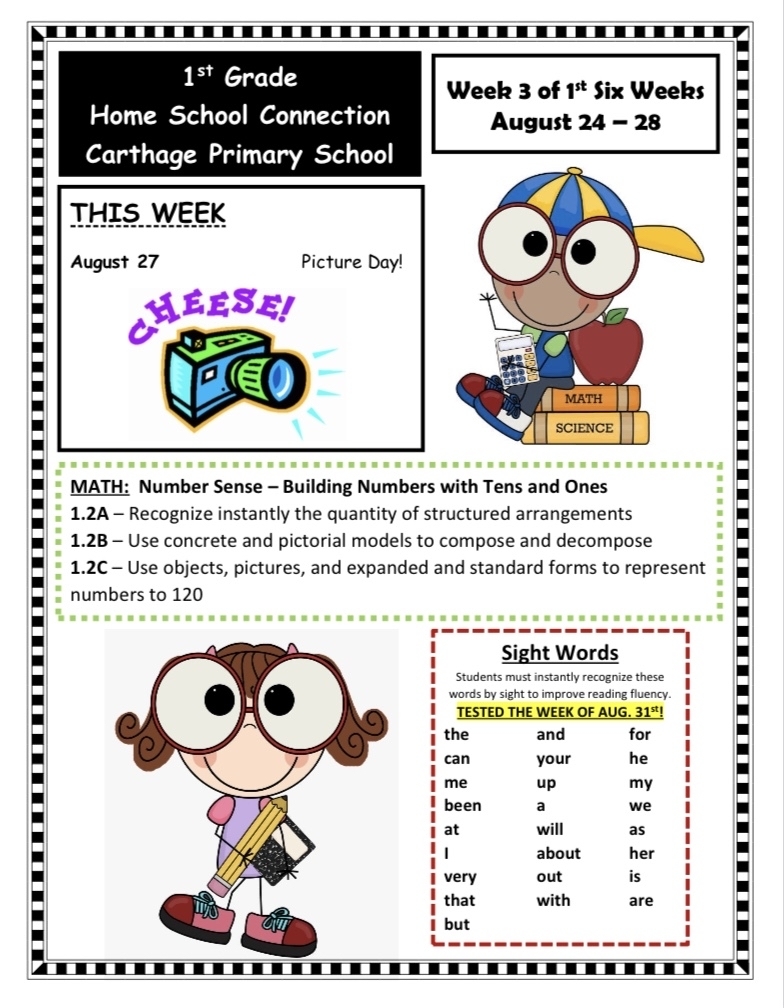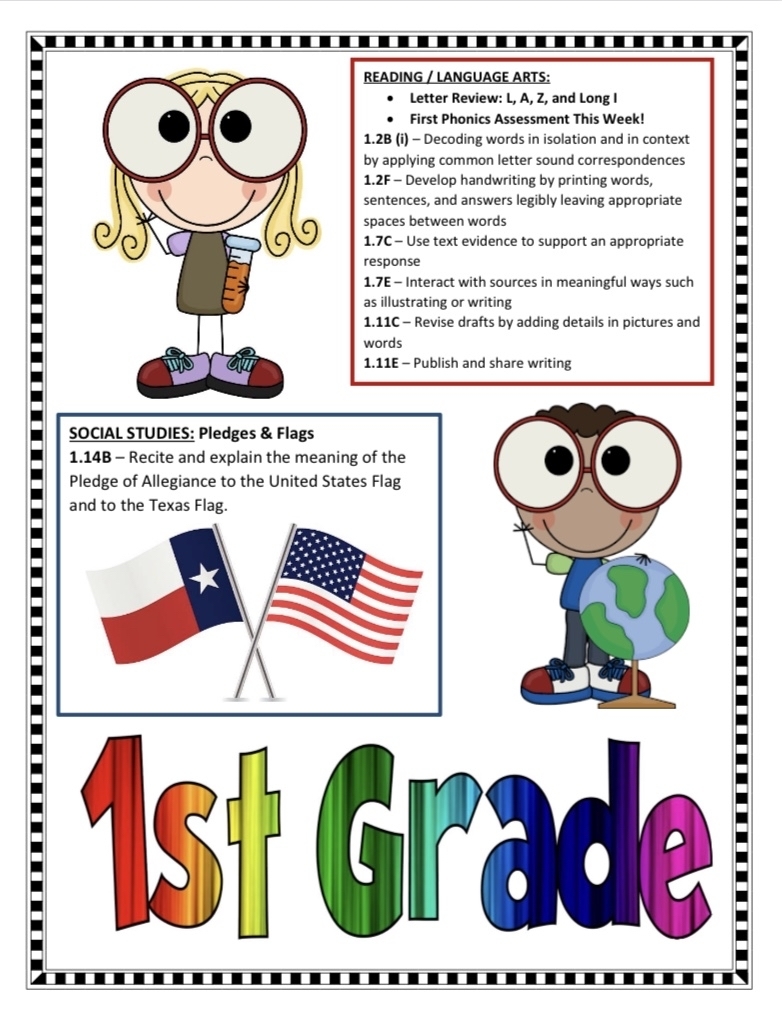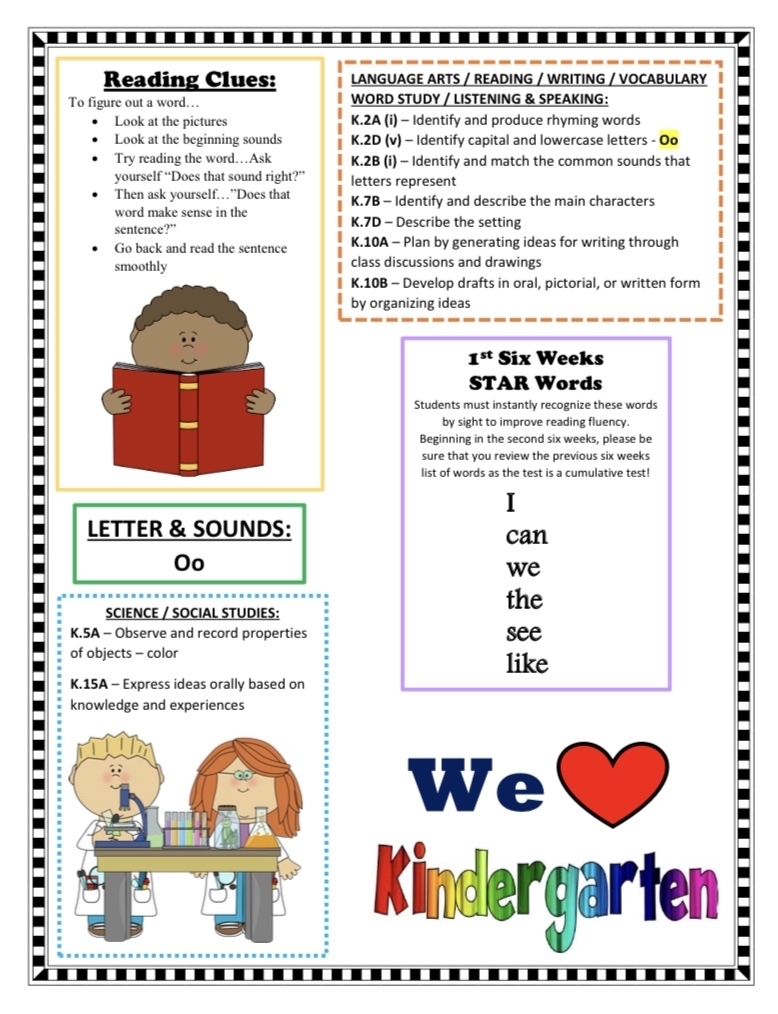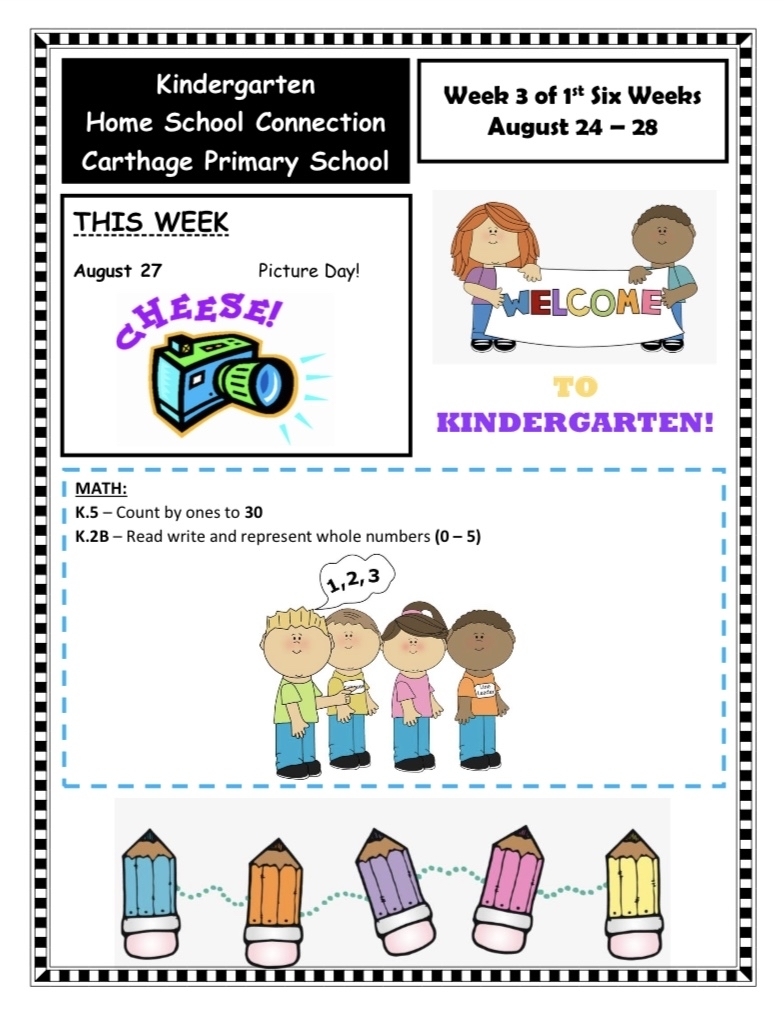 Important reminders for August!!❤️🐾