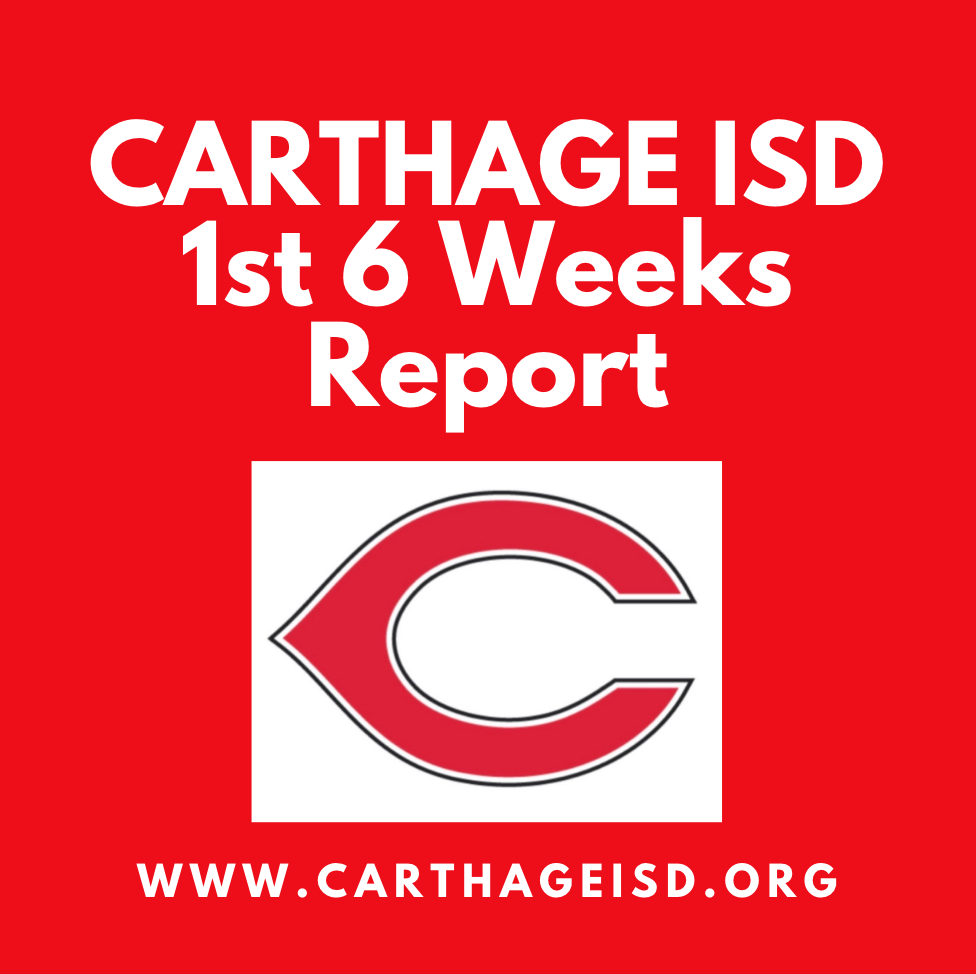 End of 1st 6 Weeks Report
Wink, John
Friday, September 18, 2020
The end of the first 6 weeks is here! Congratulations to everyone for a job well done. We know that there have been so many changes to how we do school, and as we implemented those changes, we had to make adjustments to those changes to best meet the needs of students, teachers, and parents. I sincerely appreciate everyone's hard work, flexibility, grace, and understanding during this time.
Here are some of the successes of our first 6 weeks.
COVID protocols have been implemented fully, and they have been successful. Our kids are doing a great job following the TEA guidelines and protocols. Teachers are doing a great job keeping everyone safe, and parents have been powerful partners in supporting the system. The district will continue the protocols as they currently are.
At-Home-Learning 2.0 was implemented fully. There were some bumps along the way, but with everyone working together, we have come a long way in implementing a massive undertaking.
Extracurriculars are excelling. There were many things that we have learned about how to make athletics, fine arts, and other extracurricular activities work in our new COVID world. Again, there were bumps along the way, but now we are seeing our students succeed because our new UIL guidelines for participants and spectators have been implemented with full understanding by all.
Help Desk helped get everything running. We are very appreciative of the people who manned our help desks during the first 6 weeks.
Here are some things we are working on.
Gradebook - The gradebook software has been a challenge due to glitches in their program, and the district has been working tirelessly with the vendor to get these issues corrected. If you have questions, please contact the school office.
Attendance - When your child exhibits symptoms of illness, we need to remind parents to keep their children home and engage in At-Home-Learning to be marked present for attendance and to stay caught up in their work.
At-Home-Learning 2.0 - In the 2nd 6 weeks, we are working to ensure that all At-Home-Learners do not fall behind. If your child is having difficulty with At-Home-Learning 2.0, we encourage parents to the following

Go to your child's Google Classroom for help,
Go to the At-Home-Learning website for support,
Call the school help desk
Contact the teacher by email or phone.
In closing, I would like to thank everyone for making the 1st 6 weeks a success.
Thank you, teachers and leaders for all that you have done to make our system very successful in the first 6 weeks. Building a new way of doing school without the benefit of hindsight or experience is extremely challenging, but I hope you know that everyone thanks you for your hard work, dedication, and perseverance. You are the true heroes!
Thank you, parents! We know that you have so many demands outside of school, and taking on the role of supporting your child's education now has required more of parents than ever. We all sincerely appreciate you!
Thank you, students! You have been our motivation. Your positive attitudes and acceptance of the new requirements in order to have school have been an inspiration to us all. Keep up the hard work in the 2nd 6 weeks.
Finally, let's not forget our goals for 2020-2021.
Let's love each other and lift one another up, especially in hard times. Be a #LoveWell to everyone.
Let's stay safe and do our part to defeat COVID-19.
Let's work together as a unified team of educators, parents, and students to help every student earn 1 year's growth this year.
The 2nd 6 weeks is here. Let's make it the best 6 weeks ever.
For Kids,
John Wink, Superintendent
Carthage ISD